The Cabalgata del Fuego and Fireworks at the Puerta del Mar
As the sun sets on March 19th, the last day of Fallas, you start picking up a certain energy filling the air. Mostly, it's a steady build-up of excitement and anxiousness, but there's also a fair amount of sadness mixed in. We found ourselves at the Puerta del Mar at 7pm for the Cabalgata del Fuego, and understood that the beginning of this fire parade heralds the end of Fallas. From here on out, things are going to get unimaginably crazy, before the fiesta finally fizzles out.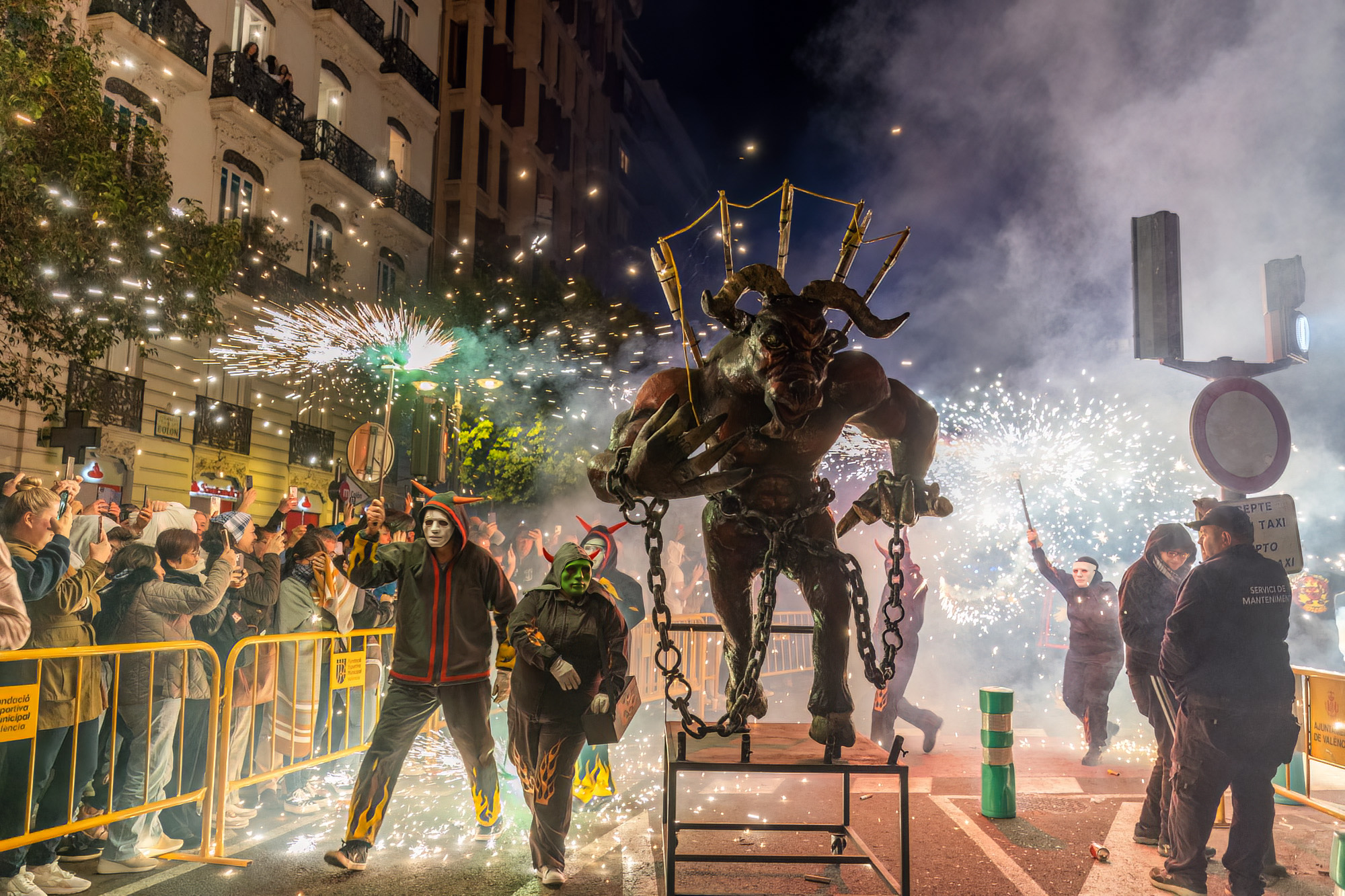 The Cabalgata started off with marching bands playing traditional, Valencian folklore music. Behind them was the court of the Falleras Mayores, and off in the distance we could spot the first firework sparks. It didn't take long for the fire demons, devils and monsters to arrive, turning Calle Colón into a colorful, scary, thrilling depiction of hell.
As they come closer and closer, and the ringing and whistling of their fireworks gets louder and louder, pure anticipation boils up inside. The moment they arrive and you find yourself covered in a shower of sparks, it feels as though you've entered another world. By the point, I was in total "photo mode", not thinking about my own safety — during the Cabalgata del Fuego, time seems to stand still, and I was ready to capture everything with my camera.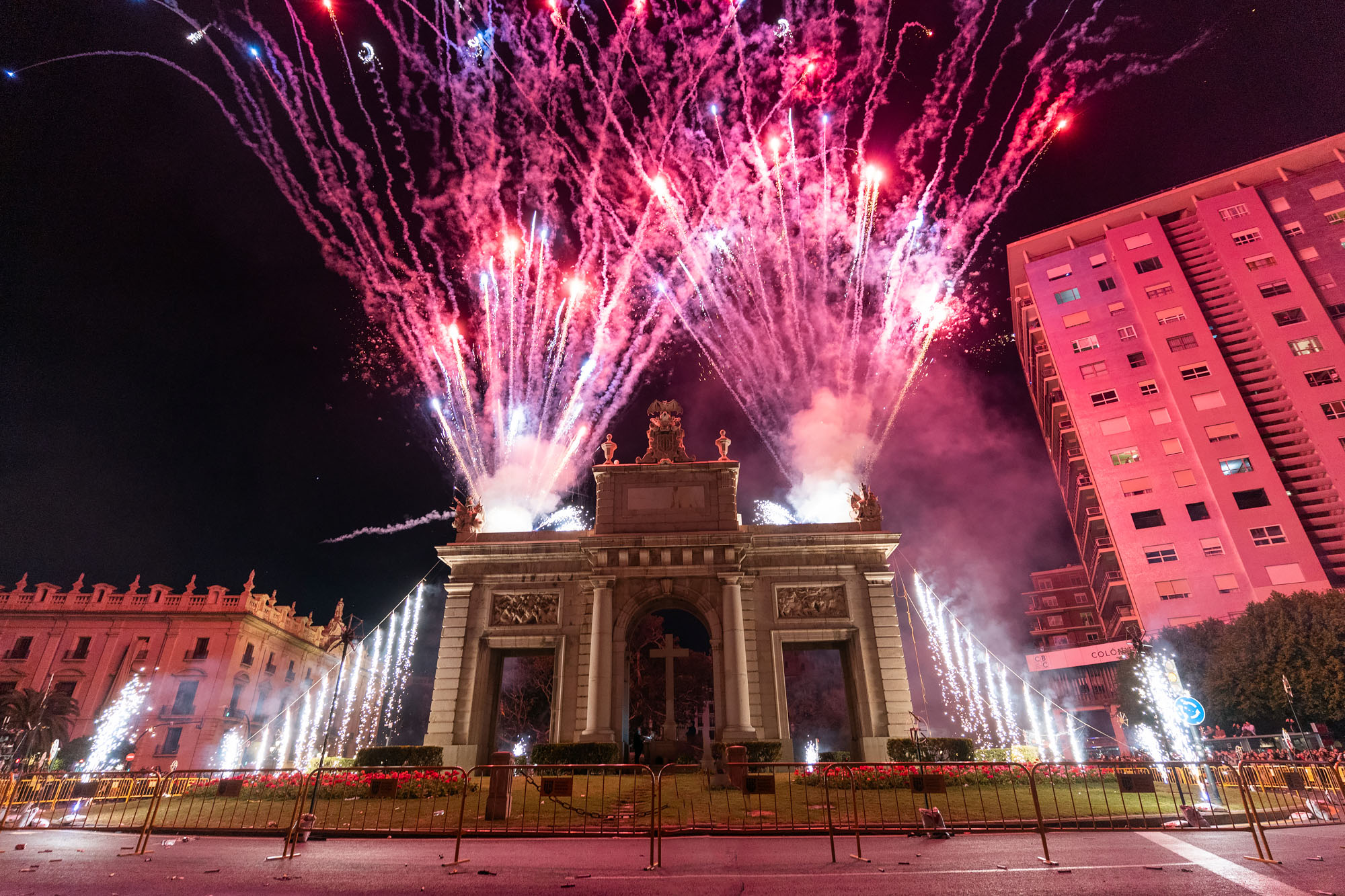 "Chaos" is definitely the right word to describe this parade. In one glimpse, you might spot a devil spitting fire, a bull shooting fireworks, a man with a serial killer mask walking slowly down the street, and even dragons exploding in sparks and fire.
If you're not afraid of possibly getting singed, this parade is great fun. To top it off, the Cabalgata de Fuego finishes with an impressive firework shot from the Puerta del Mar gate. Wow — following this sensory onslaught, it'd be nice to have some time to catch your breath. But the last final acts of Fallas begin the moment this parade ends. As we were walking away from the gate, we could already see the first smoke towers rising into the sky, indicating that the Cremà of the Falla Infantil had already begun.
More Photos of the Cabalgata del Fuego: