Fallas 2022 – The Cabalgata del Fuego & La Cremà of Falla Serranos
March 19th is traditionally the last day of Fallas. The festival has been building momentum for weeks, and you could describe the 19th as its climax. After the final 2pm mascletà at the Plaza del Ayuntamiento, many Fallas commissions shoot off their own street mascletàs, causing the entire city to vibrate, with all the fireworks going off all over the place. Sadly though, many commissions weren't able to do their smaller mascletàs this year, thanks to the weather. Have I mentioned that this was the rainiest Fallas on record?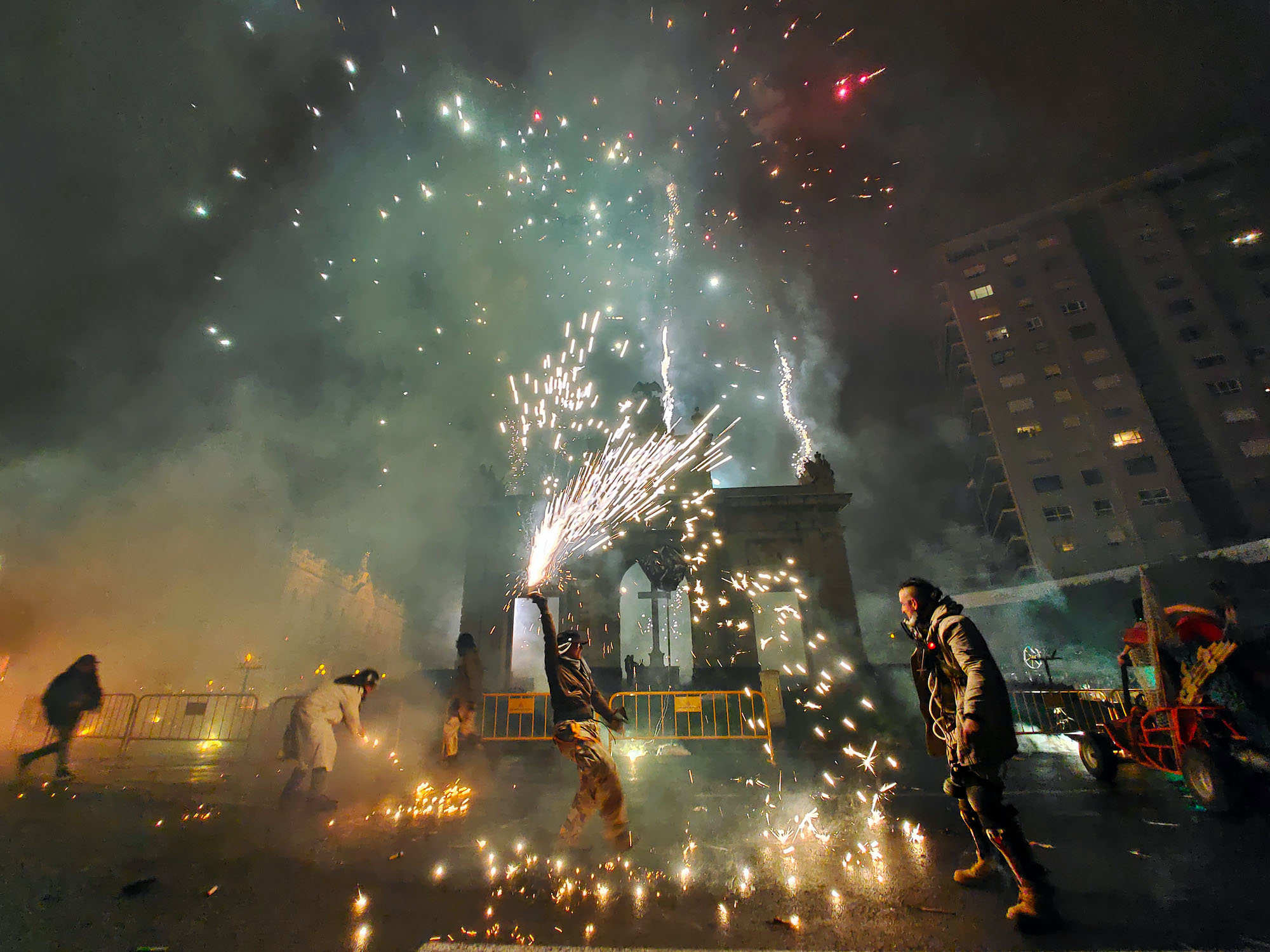 The Cabalgata del Fuego
In the early evening of the 19th, at 7pm, they start the Cabalgata del Fuego, a fireworks parade traditionally called a corre foc ("fire run"). Demons, monsters, dragons, and devils take over the city center, marching up Calle Colón to the Puerta del Mar, spraying sparks all over the place — even into the faces of the spectators along the way. The parade then arrives at the Puerta where an intense fireworks display concludes the spectacle. This parade is so much fun and shouldn't be missed.
La Cremà of Falla Serranos
Immediately after the Cabalgata, they start burning the Fallas Infantiles: the smaller but more intricate monuments which each commission has next to their larger, main monument. Having stayed at the Cabalgata right until the end, we weren't able to watch any of the small figures burn. We tried to rush around and catch one, but always arrived too late to see anything than smoky, burnt embers. Instead, we decided to get into position early, for the cremà of one of the main figures, which would be starting at 10pm. This is a difficult decision every year — do you go with a bigger, but more crowded figure? Or a less-known one, which won't have so many spectators. We decided upon something in the middle: Falla Serranos, right behind the Torres de Serranos. It was a cool figure, with tons of room in the plaza, but not one of the main monuments. Also, the ancient gate would surely provide an amazing backdrop.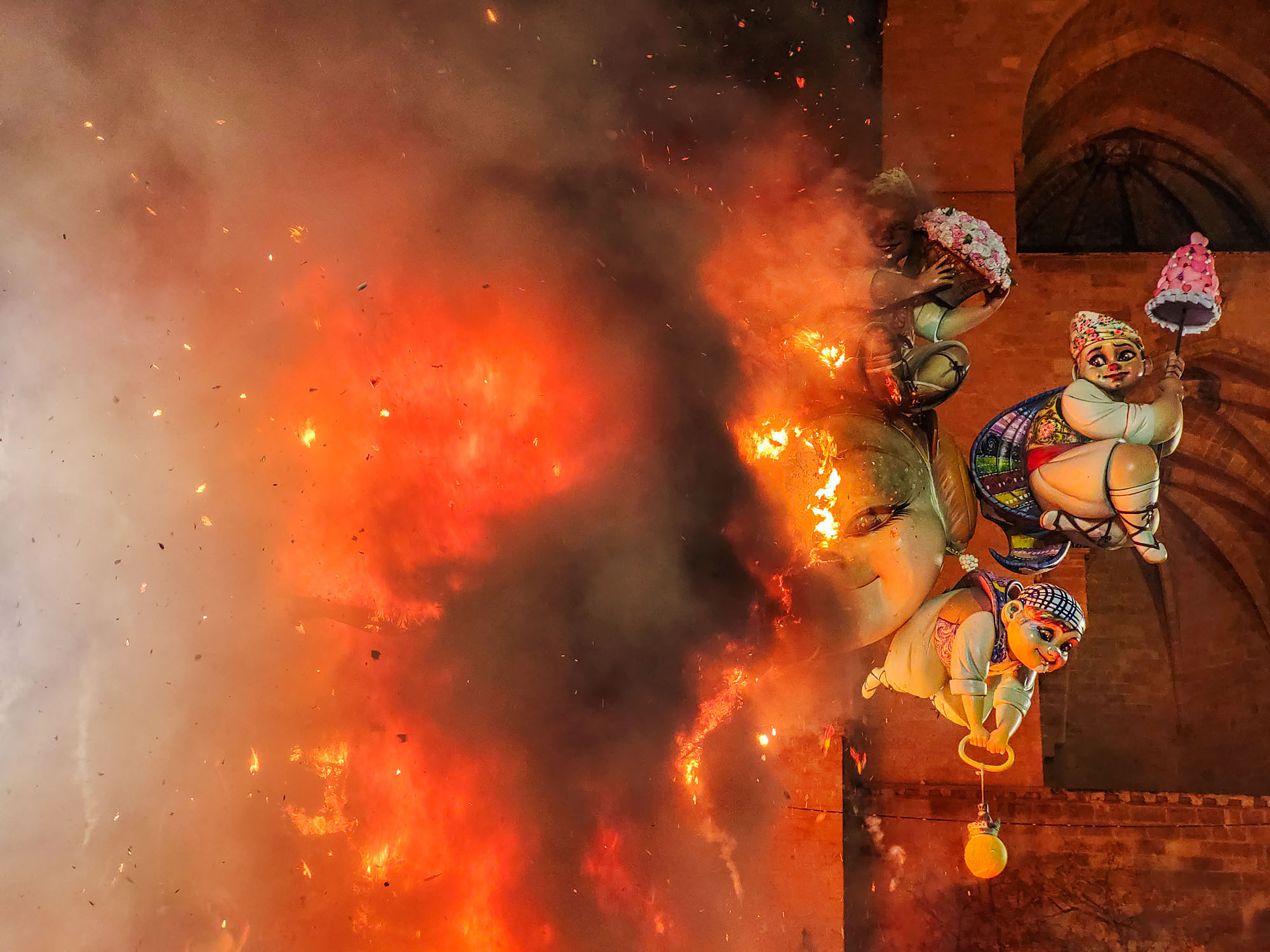 We're glad we chose this figure. There were neat fireworks beforehand, and seeing this monument go up in flames was exciting. As always, as we watched the fire consume the final pieces, we felt a mixture of sadness and relief that Fallas was finally over. The weather had been horrible, but we'd still been running around almost non-stop for days, and were exhausted. It was time to leave Fallas 2022 behind.
More Cabalgata del Fuego Photos:
More Photos of the Cremà for Fallas 2022: