Three Fireworks For the Nou D'Octubre Celebrations in Valencia
Valencia is definitely not lacking for firework events — in fact, they seem to happen every single day in this city. That might not be technically true, but it sure feels like it! We had the chance to see three separate firework shows just for a single holiday: the Nou D'Octubre. This is the Day of the Valencian Community, held on October 9th, when James I of Aragon took the city and established the Kingdom of Valencia in 1238.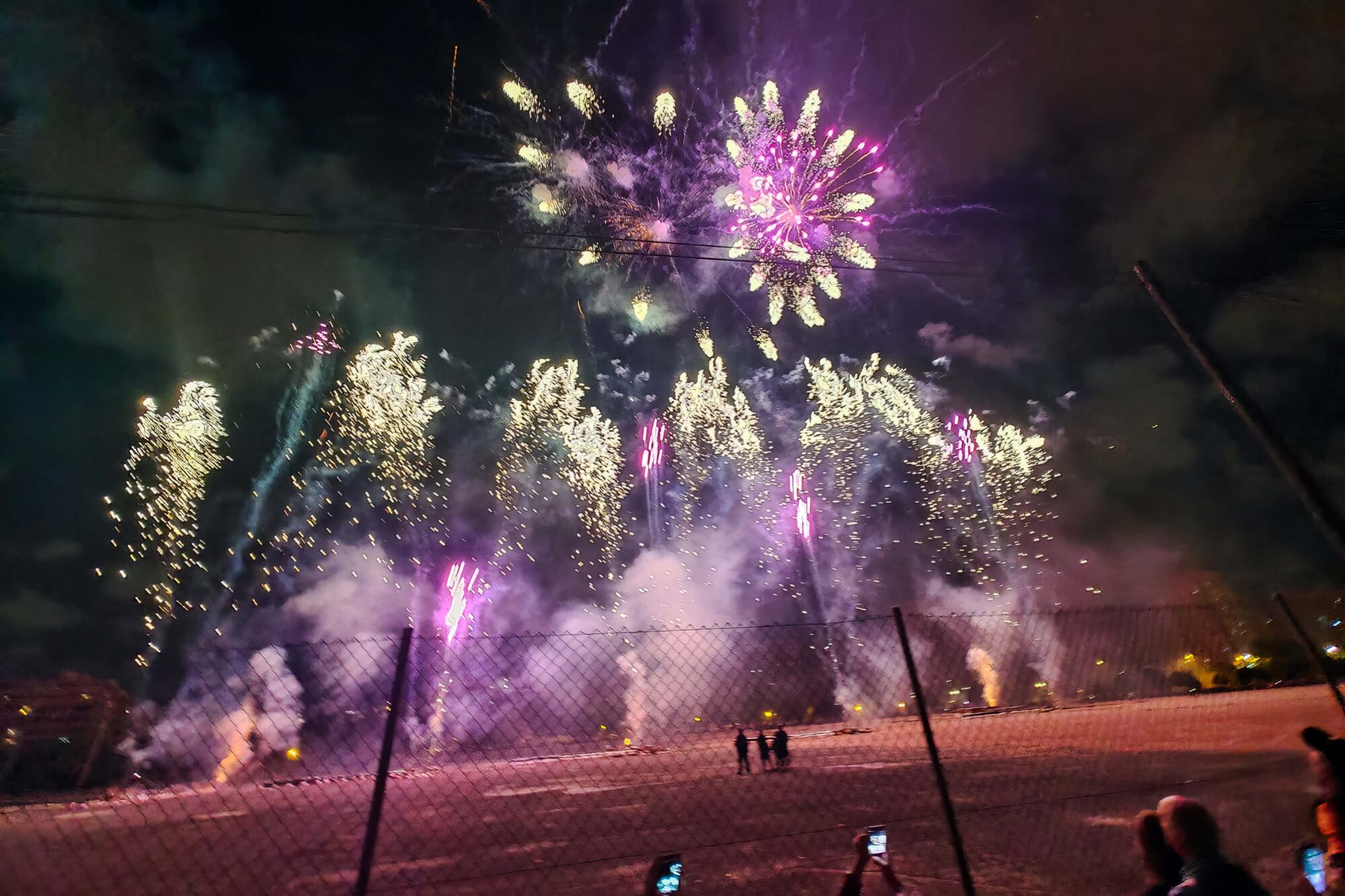 Basically, there are four major annual celebrations in Valencia, each of which come with their own special fireworks displays. There is Fallas every March, with nineteen consecutive days of mascletàs.. Then comes the Day of the Virgin, towards the end of spring and beginning of summer. And talking of summer, these sweltering months are again loaded with amazing firework shows, during the Gran Fira de Valencia, as well as the yearly festivals in towns big and small throughout the entire Valencian Community. Finally, there are the fireworks for the Nou D'Octubre celebrations.
Three Fireworks for the Day of the Valencian Community
The Day of the Valencia Community is celebrated on October 9th, because on that day in the year of 1238 James I of Aragon marched into Balansiyya (Valencia) ending the Moorish power over this region. The day is a tribute to the king, the founding of the Valencian Kingdom, and the Senyera: the Valencian flag. The annual celebrations are centered around parades and of course fireworks.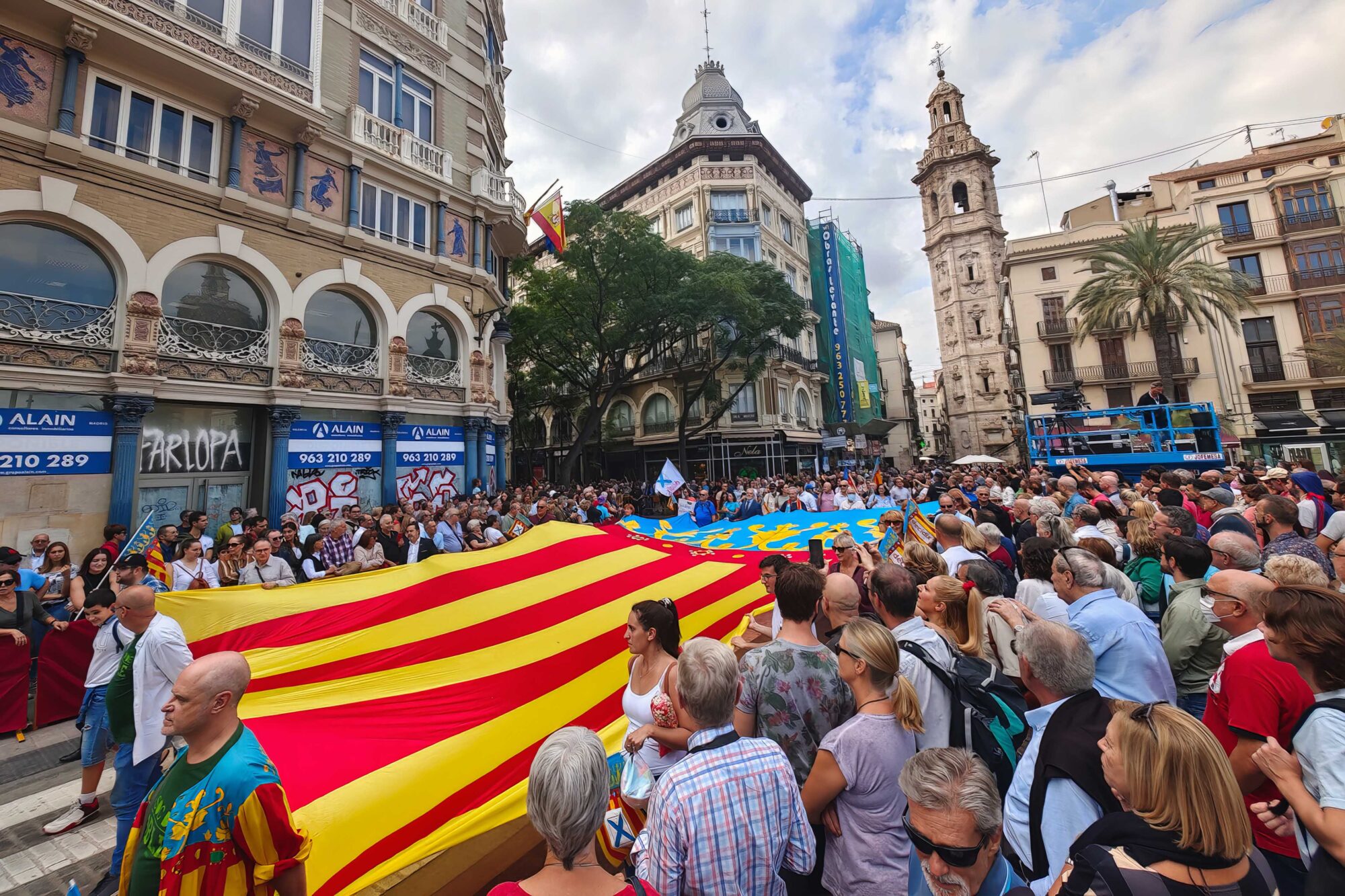 We made sure to save the date, making plans to see three fireworks on that weekend. On the 8th of October we had two evening fireworks on our list. The first show was a mascletà, set during the dusk hours in Benimamet. When we biked out there, we first thought the firework could get cancelled because of a big thunderstorm cloud approaching the town. It did rain a bit, but luckily stopped in time.
With our ears still vibrating from that mascletà we biked back into the center of Valencia for some pizza … followed by even more fireworks. We just made it in time to see an incredible show by Pirotecnia del Mediterráneo. This firework had a special guest, a perfect full moon shining some extra light on the display. On the following day, there was a massive mascletà shot from the Plaza del Ayuntamiento. Sadly, for this firework we were standing facing the wind, so most of the time were surrounded by smoke clouds — but we didn't mind, too much. Even if we couldn't see much, we've become addicted to the smell of gunpowder, and still enjoyed ourselves a lot.
More Photos and Videos of the Fireworks For the Nou D'Octubre Celebrations: