Ricasa's Vertical Mascletà in Benidorm, 2022
When Ricasa announces the shooting of a Vertical Mascletà, you drop everything and go. At least, that's what you do if you're like us. When we heard they'd be putting on one of these insane displays in Benidorm, we immediately booked a bus ticket. These Vertical Mascletàs are all earning instant legendary status, and they've become must-sees.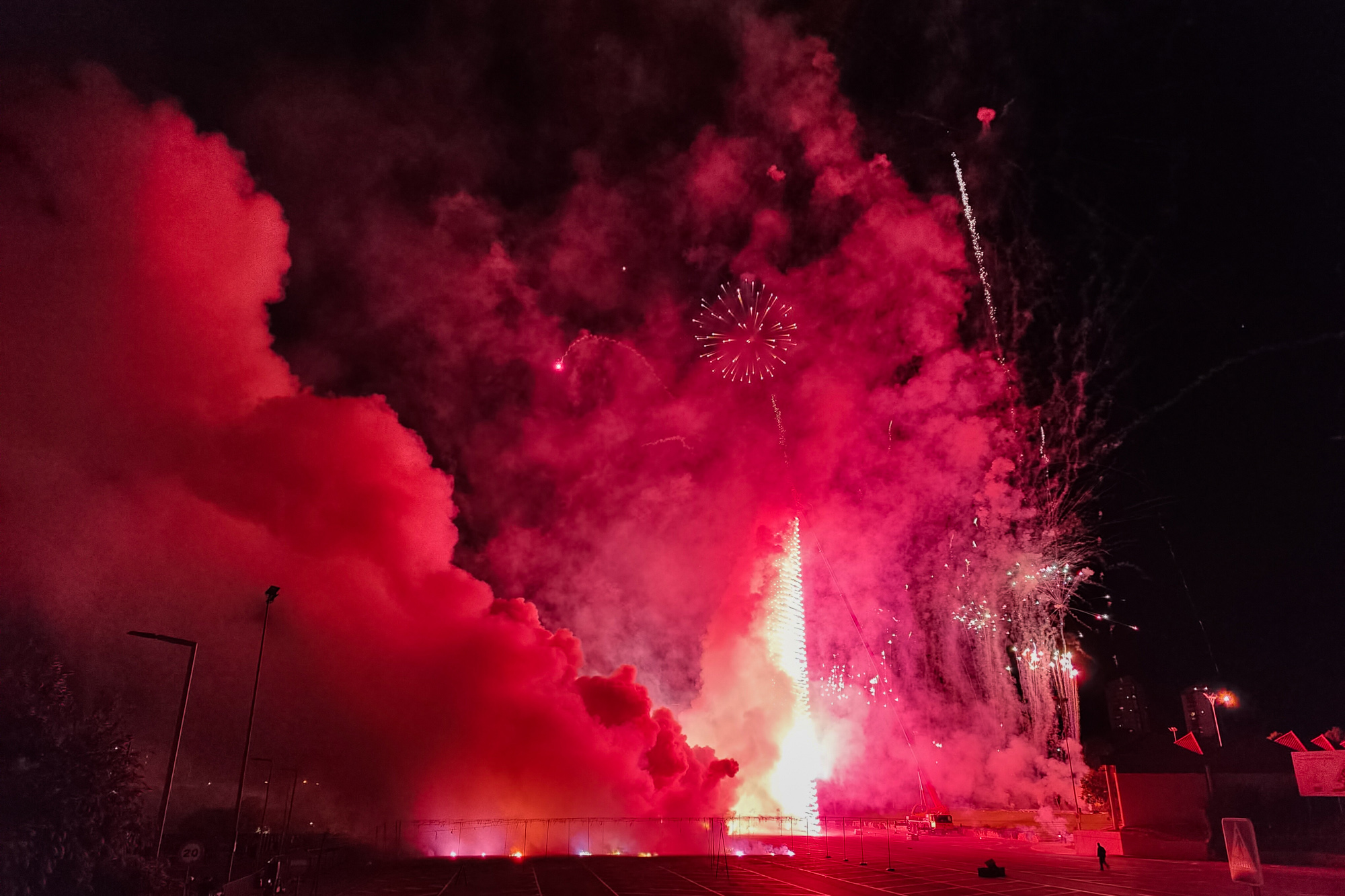 First Vertical Mascletà in Benidorm
This was the first ever Vertical Macsletà to be held in Benidorm, and Ricasa went all out for it — using 266kg of gunpowder, and hanging the fireworks from a crane 30 meters high. Earlier in the year, we had visited Benissa (also in Alicante) to witness another Vertical Mascletà by the same company, and thought it was incredible. And this one promised to be even bigger and better!
The bus trip from Valencia only took an hour and 45 minutes, and was super smooth, putting us in Benidorm by 11am. We headed first to the shooting location of the Mascletà, knowing that they would be busy at this time setting it all up. It was a big team of pyrotechnicians, and we saw how they unstrung the cords of Trueños and prepared the crane which would hold the vertical part of the fireworks. Seeing all this got us even more excited, because we could tell this is going to be an unforgettable firework.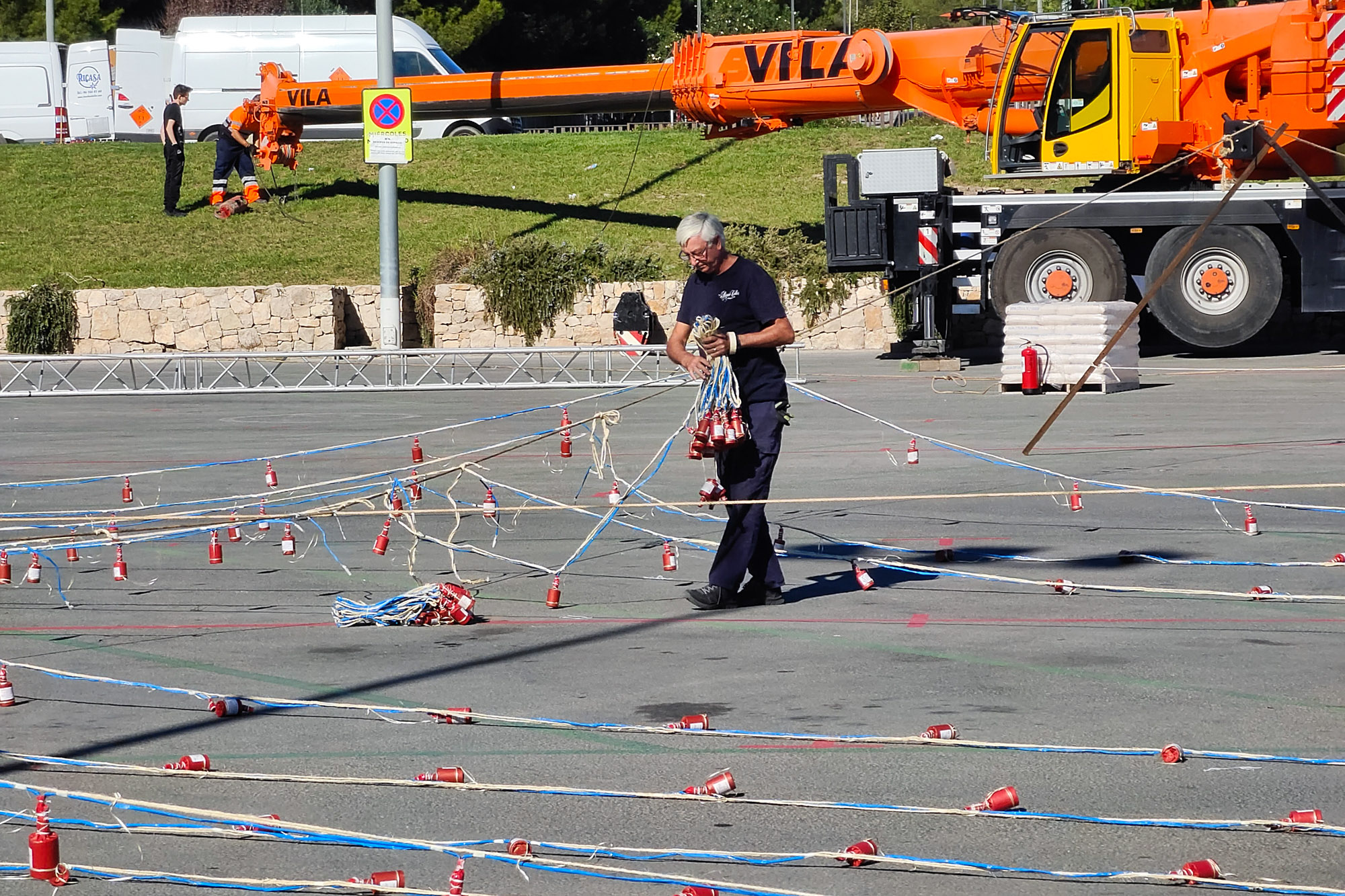 Since the firework was scheduled for 7pm, we had enough time to walk to the beach, get some lunch and even do a quick hike up to the Benidorm Cross to take in the views. But we made sure to be back at the shooting location with plenty of time, to pick a good spot and set up the camera. And BOOM right at 7pm the first Vertical Mescletà of Benidorm was put into motion.
Saying that this Mascletà was intense is probably still an understatement — in fact, at some times it was freaking scary! Needless to say, we loved it. And the smoke cloud it created was huge and still visible throughout our walk back the bus terminal, for our return trip to Valencia.
More Photos of the Vertical Mascletà in Benidorm: