A Crazy Vertical Mascletà Firework by Ricasa In Benissa 2022
During our time living in Valencia, we've seen many insane mascletàs, but Ricasa's vertical mascletà set up for Benissa's annual Puríssima Xiqueta festival was a different level. This time for this Crazy Vertical Mascletà Firework , when we say "crazy" we actually do mean, "there might be something wrong with them, perhaps we should check them into some sort of institution". What a surprise, to travel to a small village like Benissa, and see a fireworks display this unhinged.
A Crazy Vertical Mascletà Firework For Champions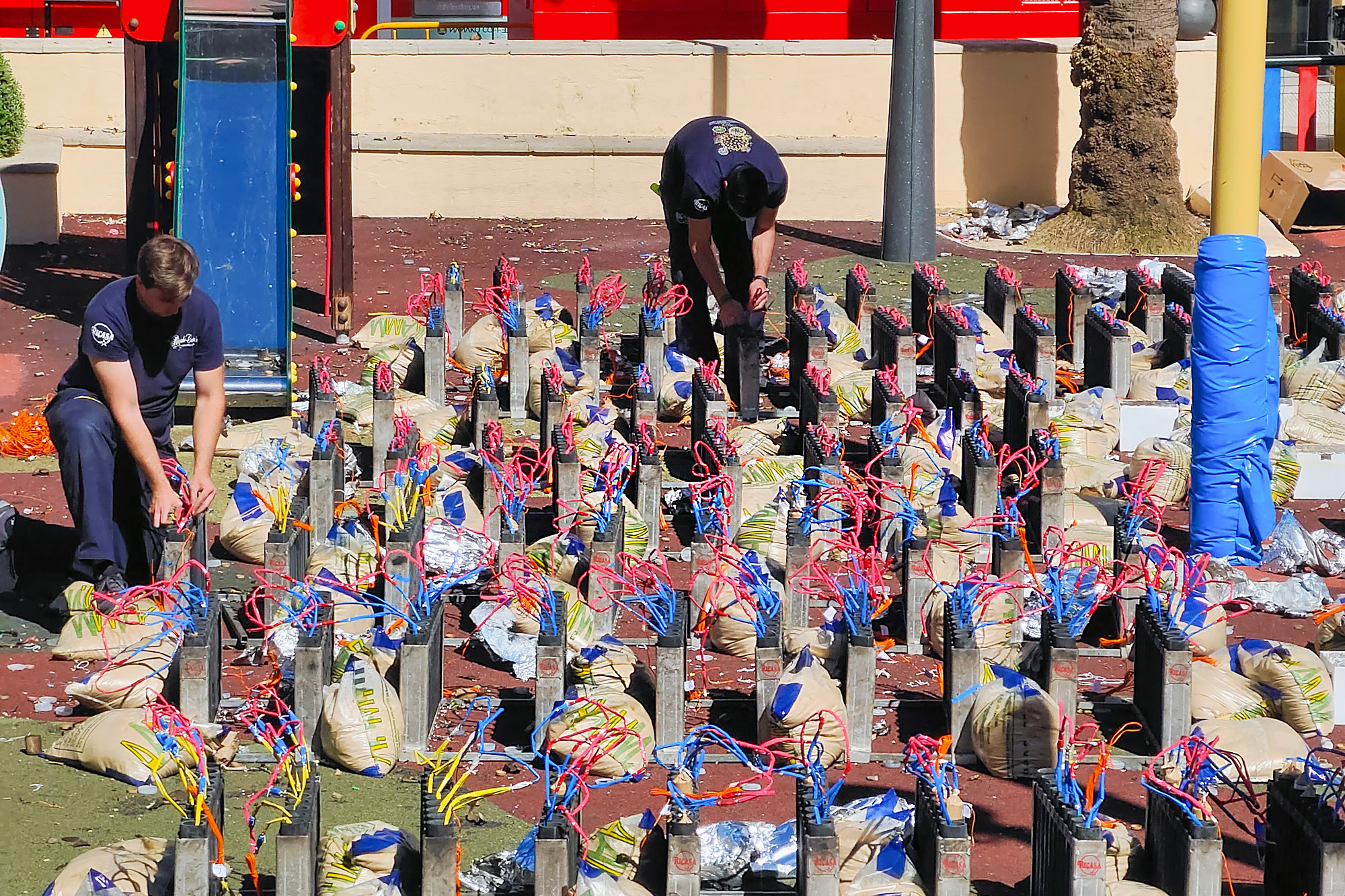 Benissa is normally a quiet town, famous among the Costa Blanca expat community for its British supermarket called "Overseas". We've driven through the town before and didn't think much of it, as there isn't much to see from the main street. But after parking our car, and walking over to the Boutique B&B we had booked for the weekend, we were surprised by how charming the town actually is.
It has a beautifully persevered ancient quarter, small alleyways and beautifully restored old mansions. We were happy to discover that one of these mansions was our accommodation, Boutique B&B Número Cuatro, which we can highly recommend — run by a couple from New Zealand, this place was gorgeous, super-comfortable, and had one of the best breakfast buffets we've enjoyed in a Spanish hotel.
The Purísima Xiqueta is the patron saint of Benissa, and it is in her honor that the festival is held. The entire town seems to come out for the procession, when she's brought out of the church, and paraded about town… but there's way more to the festival than that. There are bulls, traditional dances, concerts that last deep into the night, church bells, and sooooo many marching bands. And there was something else… oh yes, we're in Valencia, so it should go without saying that fireworks play a central role.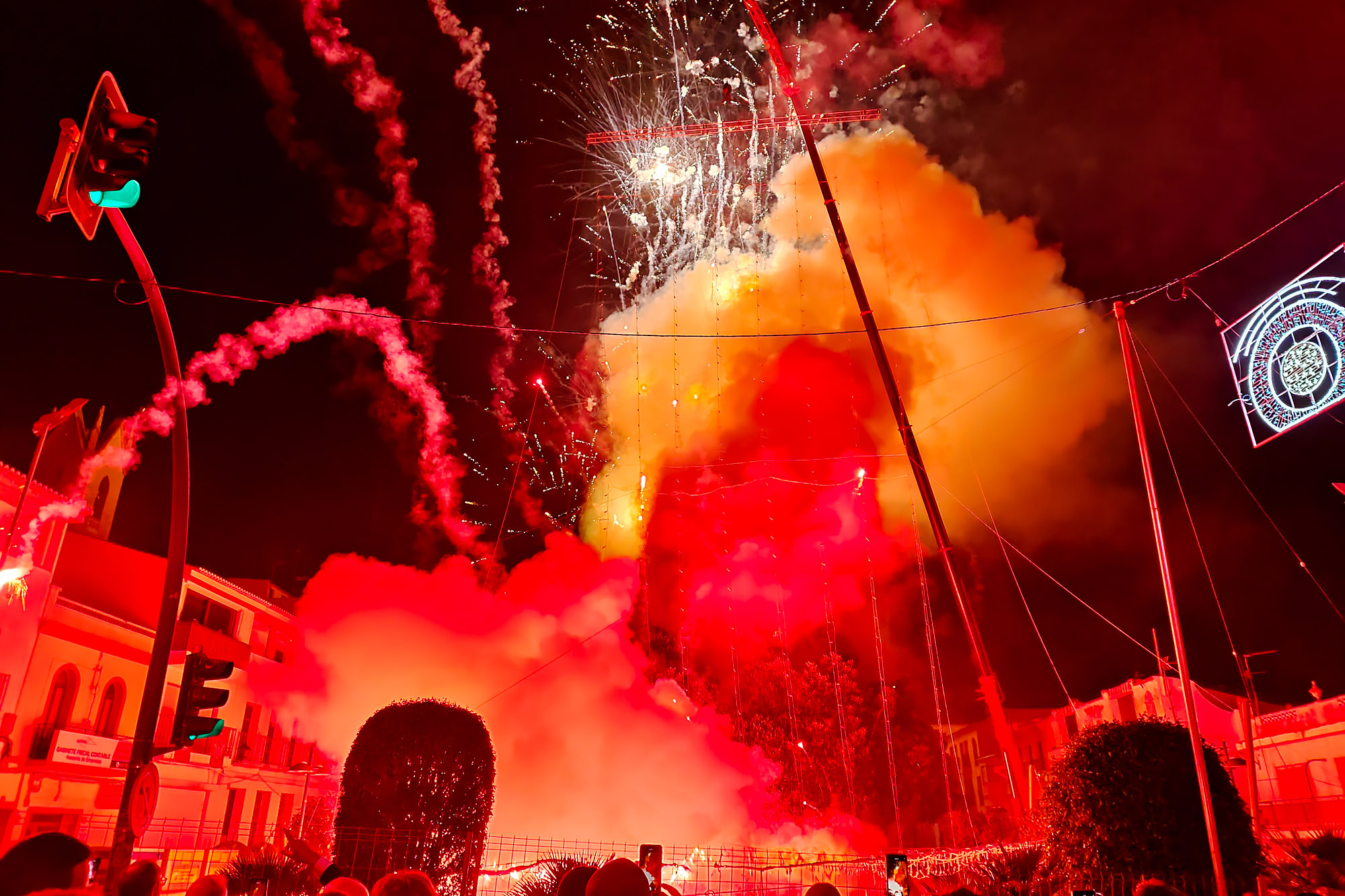 We loved the flower offering and the procession, and we even learned about Pelota, which is a local dish that seems to be especially good for hangovers. Cabbage leaves filled with ground beef, we had to try one after seeing so many others at the central cafe ordering it. It was delicious, even without a hangover!
The processions and food were nice, but we came to Benissa for the fireworks and they didn't disappoint. We saw a few, but the highlight was definitely the vertical mascletà organized by the pyrotechnic company Ricasa. The plaza from where they shot the fireworks was small, so spectators were standing right in front of the explosions and the vertical wall of firecrackers. It was more than a little scary, as massive blasts where going off just meters away — it was one of the few times we've actually felt a bit nervous while watching fireworks. Check out the video above to see what we're talking about, they'll take your breath away.
More Photos and Videos from the Festivities and from the Vertical Mascletà Firework