The Fireworks of Cangas del Narcea in June – El Carmen and Magdalena
Amazing Fireworks in Cangas del Narcea – Some of you might know that we also run a travel blog called For 91 Days, which we started in 2010. As indicated by the name of the blog, we stay for 91 days in each destination, and our very first one was Asturias. So when we found out about the fireworks in the Asturian village of Cangas del Nearcea, we had to go. It felt great to be back after twelve years, and to visit one of the few areas in Asturias we hadn't yet seen.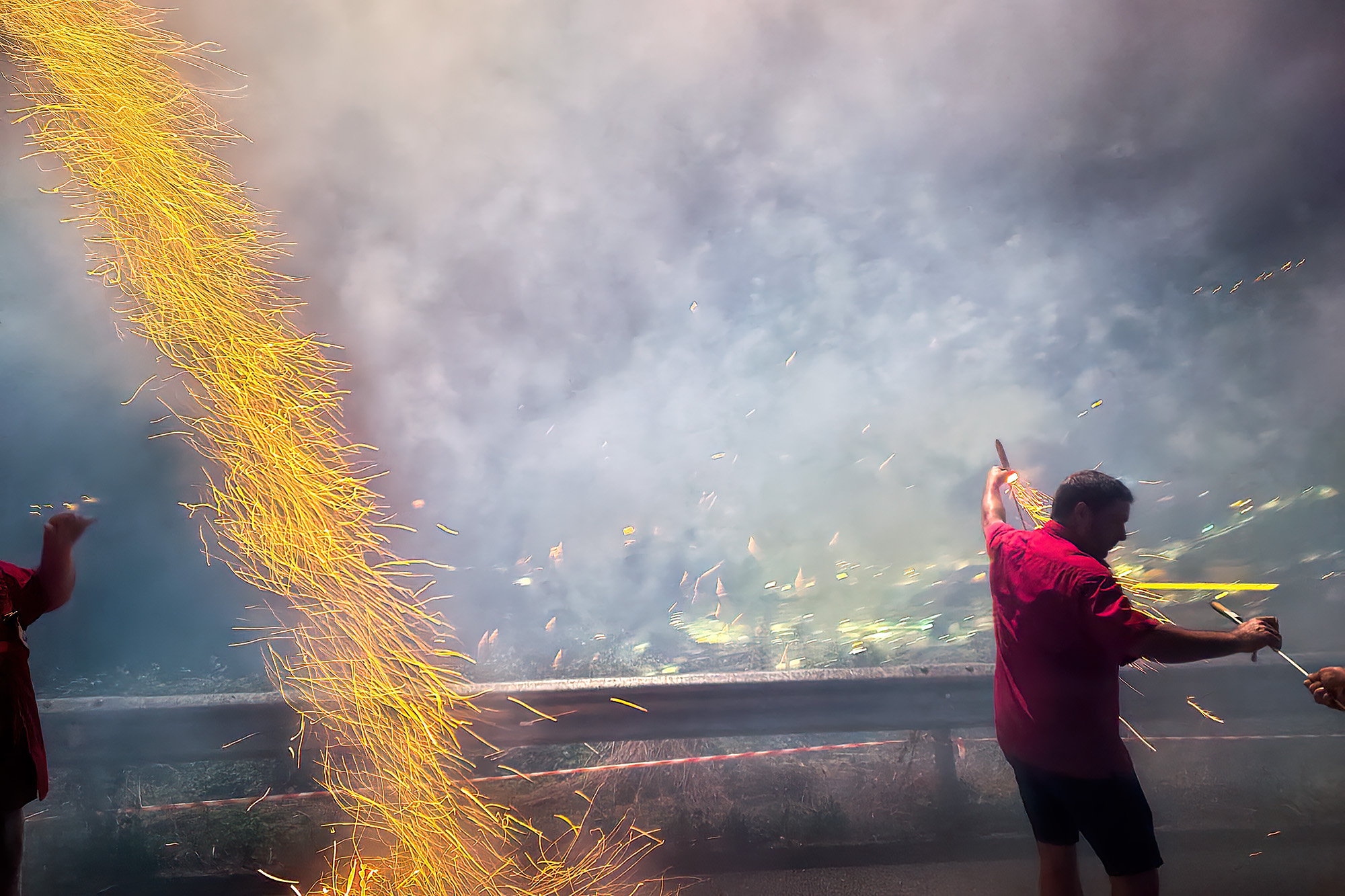 The festivities for el Carmen and Magdalena last for over two weeks, and the schedule is packed with religious processions, cultural events, concerts, food, partying, and of course FIREWORKS! We arrived on June 14th, midway through the festival. After parking the car, we walked towards the center of town, and were greeted by rocket fireworks. They were strong and intense, and caught us off guard in a fun way. Yeah, we had made a good decision in coming here, and we were starting to get really excited for the days to come.
Cohetes of Cangas del Narcea
The fireworks being shot in Cangas de Narcea are mostly rocket fireworks, either directly from the hand (only trained and licensed people are allowed to participate) or from a machine, where the rockets are being placed into rigs and triggered by a fuse. There are also plenty of traditional night fireworks — in fact, we saw a total of six such shows in just two days, and plenty of others during the course of our stay.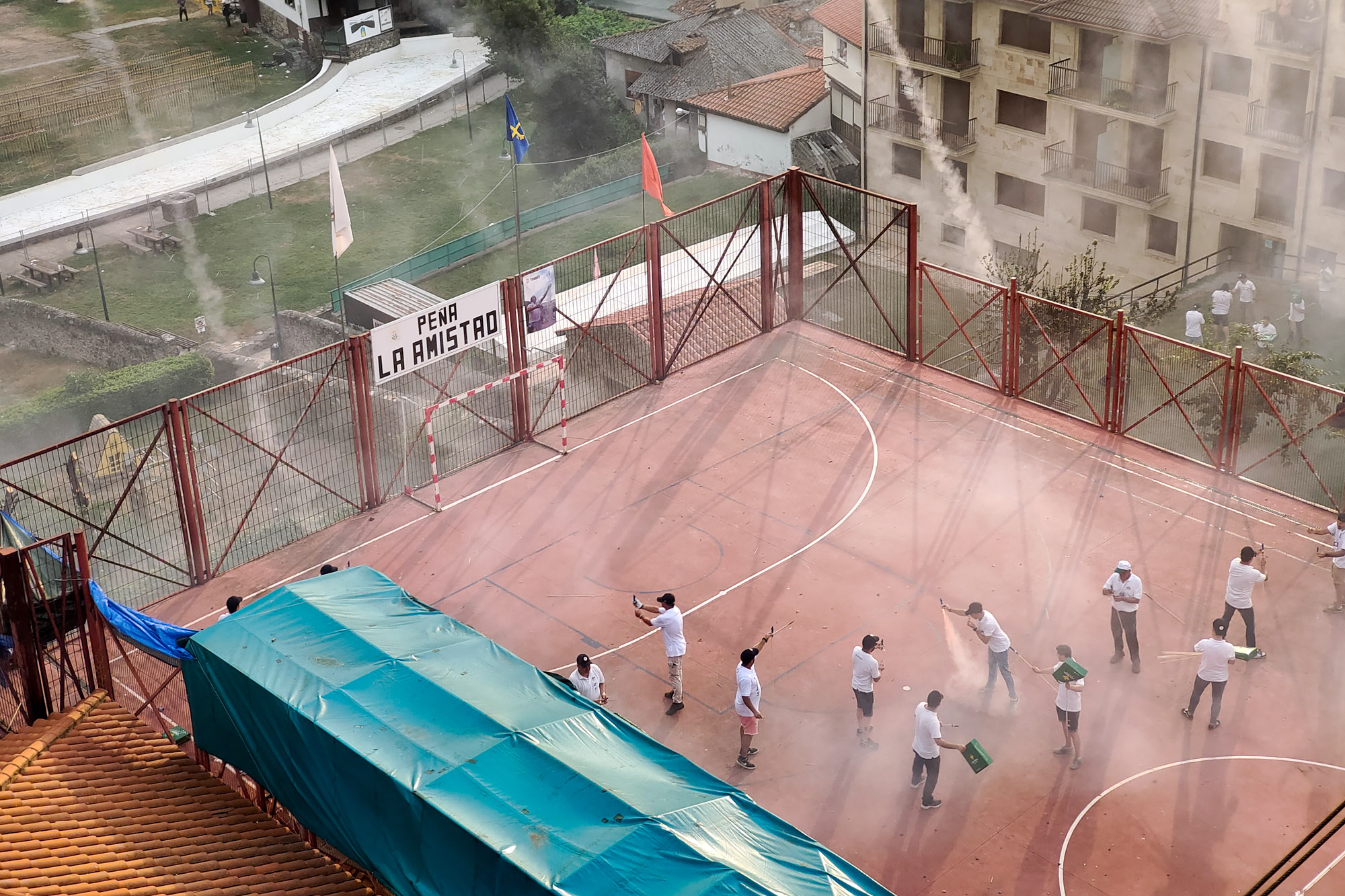 A Failed Descarga in Cangas del Narcea
But the main event is La Descarga, marking the highlight of the festivities, when thousands upon thousands of rockets are shot into the air. This year's Descarga cost 38,000 euros, and was the first one to occur since the pandemic, so expectations and excitement were especially high. Unfortunately the machine malfunctioned and the finale didn't fire, resulting in half of the explosives not being shot off. The festival goers started yelling in disbelief and shock, when the fireworks stopped so abruptly, without the insane conclusion they had been expecting.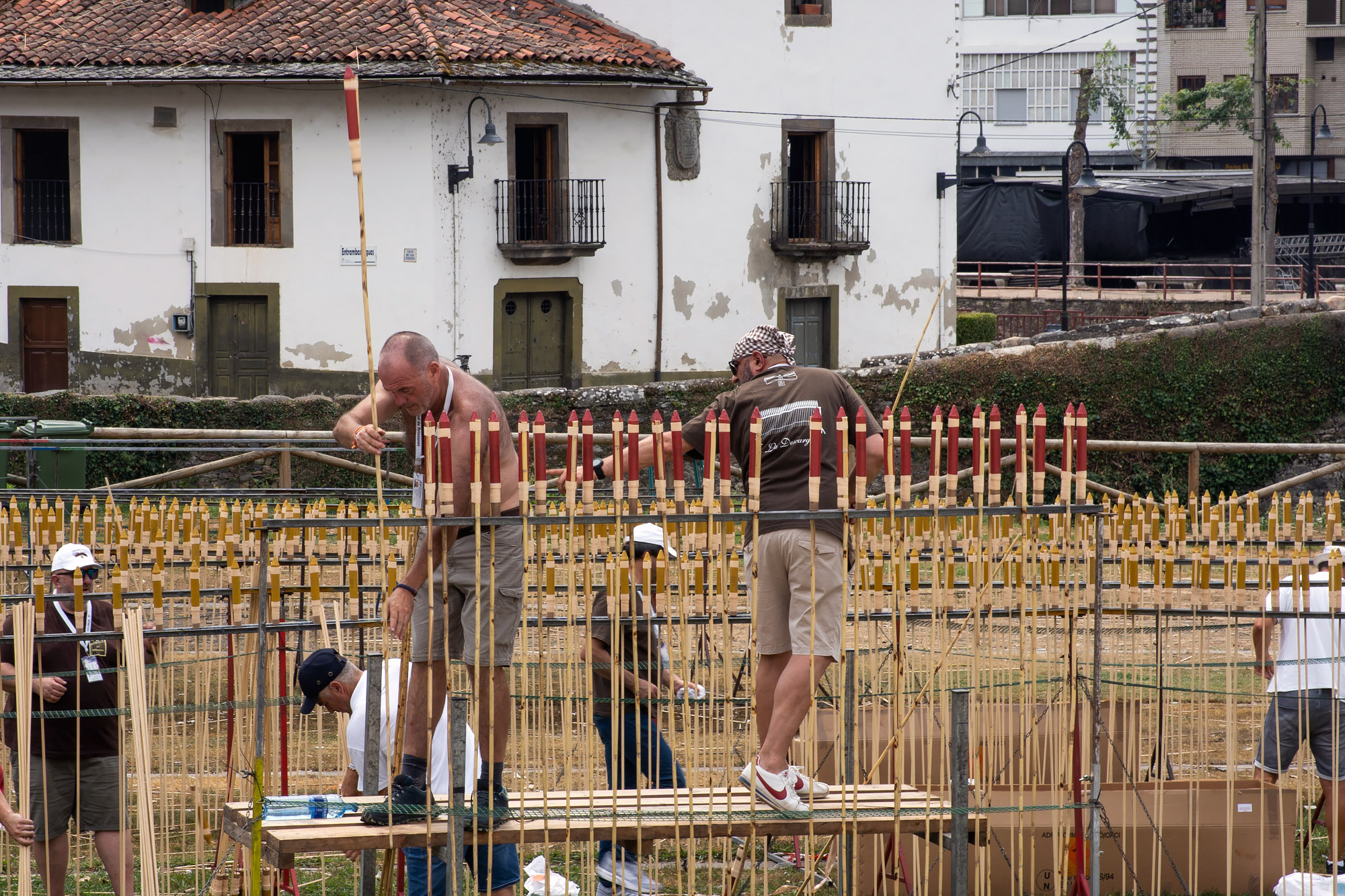 That was a disappointment, but just gives us the excuse we need to return and see the perfect Descacrga. Next time we're going to stay even a few days longer to enjoy the beautiful nature around Cangas del Narcea and to have our favorite Asturian foods, cachopo and sidra.
All the Fireworks Videos and Photos We Took in Cangas del Narcea