A Walk Through Valencia to see the Fallas Figures of 2022
Come along with us to admire the Fallas figures of 2022, which we encountered during the course of a couple marathon walks through the city of Valencia. Usually, Fallas marks the start of spring, when normally temperatures are rising — it's almost t-shirt weather, with the sun out and everyone in a great mood. But this year was different — Valencia was dealing with unprecedented bad weather and this year's edition of the festival broke records as the rainiest Fallas ever, with the least amount of sun.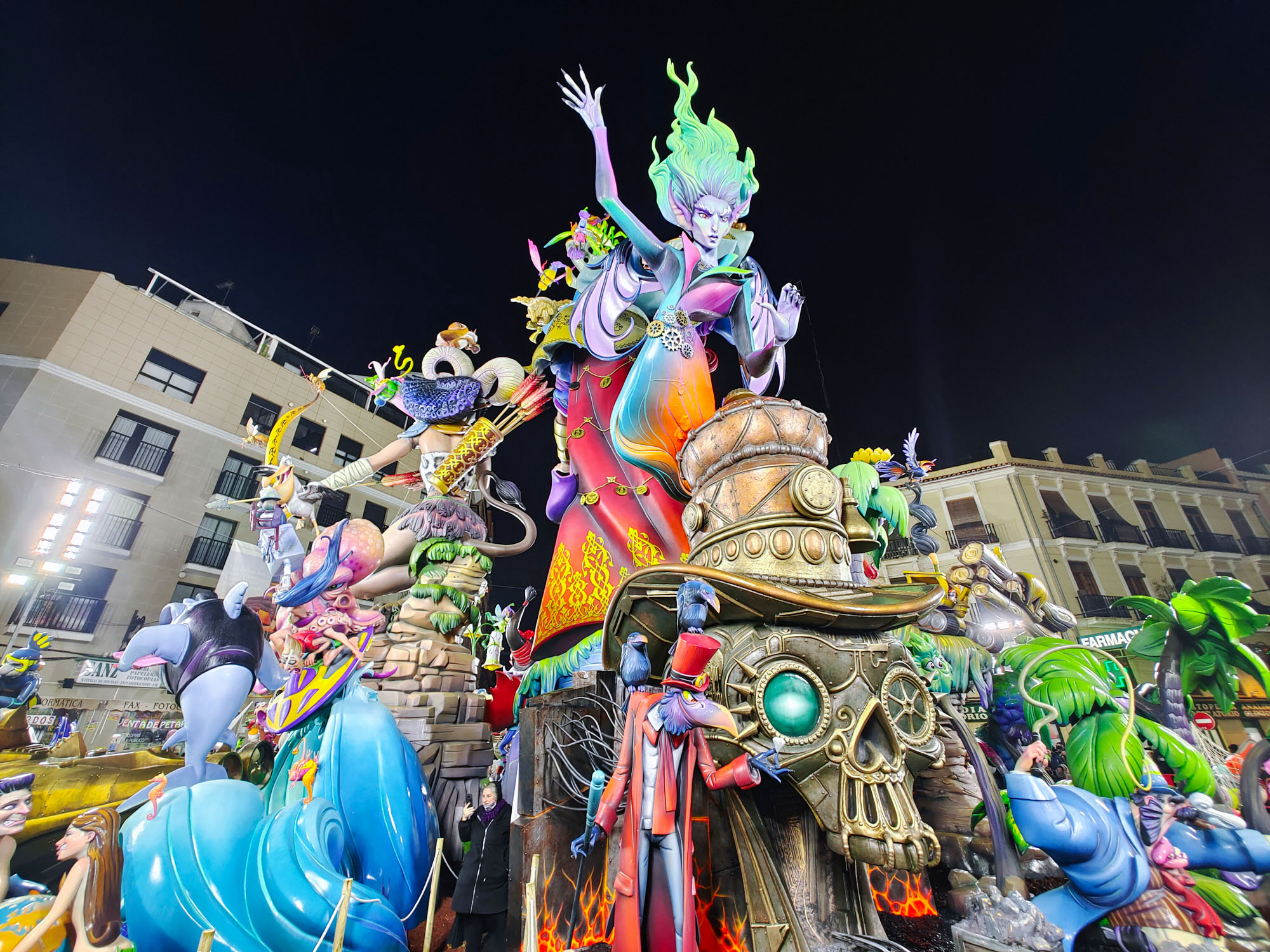 Fallas Figures of 2022 Against the Rain and Wind
Even six days after Fallas, it's still raining, and a glance at the weather forecast indicates that this is supposed to last through the end of March. Where are we… Germany? That's what the poor Fallas artists must have been thinking. They depend upon good weather to do their work properly, as strong winds can push the figures over and the rain will damage the paint, ruining them. And on the night of the Cremà, soaking wet figures aren't the easiest to set ablaze.
Several times during our walks during the La Plantà phase, we witnessed stressed out artists fighting to repair their figures. And as if the weather wasn't difficult wasn't enough, Fallas had to contend with a new type of enemy this year. We've never known it to be a problem before, but this year, there were people who thought it'd be fun to vandalize the figures over night. That's new, and there were multiple reports in the news about particular statues being defaced or destroyed. The Fallas artists must have felt more frustrated than ever, this year.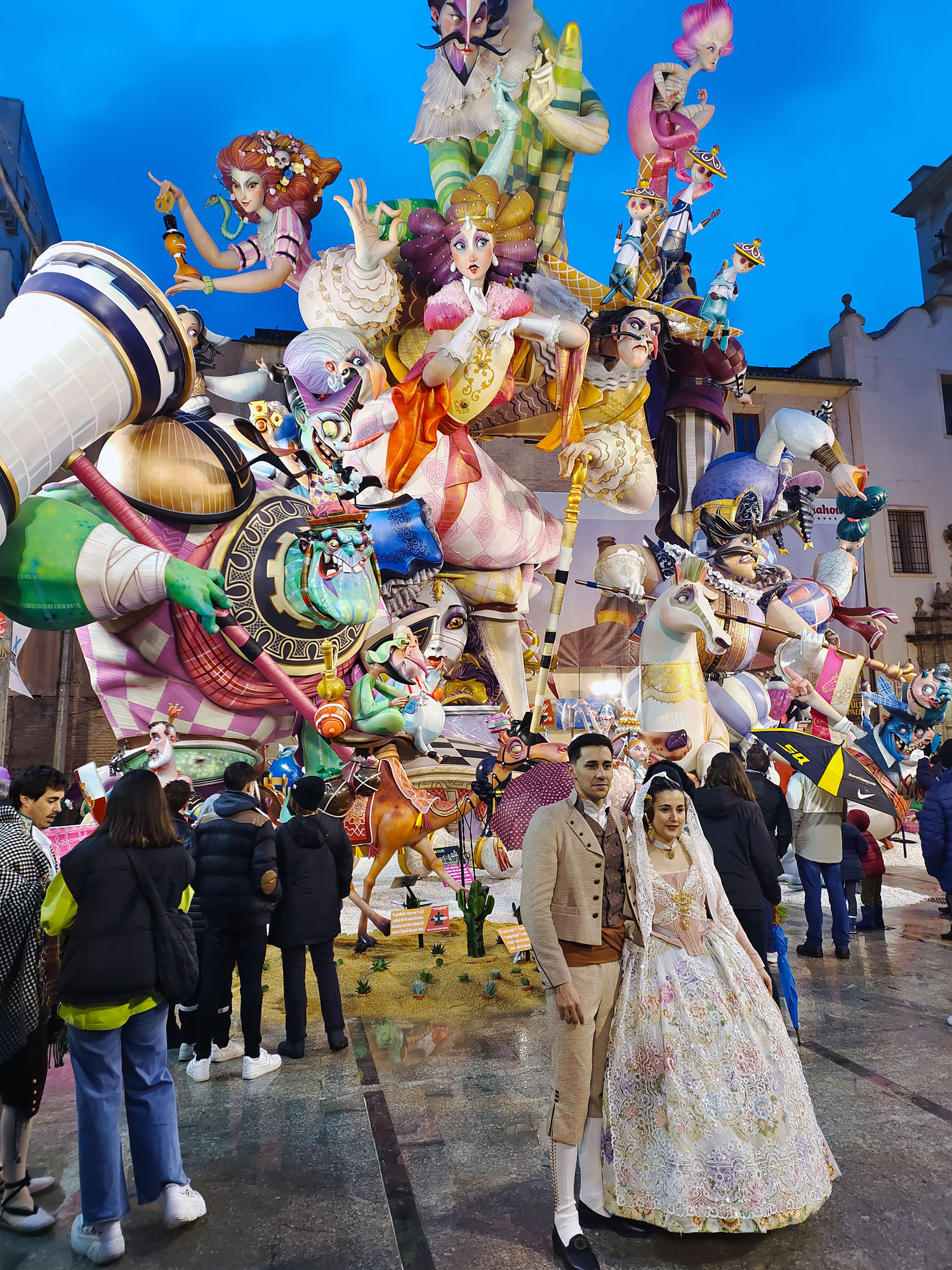 Overall though, people still went out and tried to enjoy themselves, facing rain, cold temperatures and strong winds. Many acts were cancelled but one thing is certain: all the figures you see in these pictures don't exist anymore, as they all went up into flames on March 19th. Now brace yourself for all the pictures we took of this year's Fallas figures. There are a lot!
Falla Na Jordana
Falla Cuba – Literato Azorín
Falla Plaza del Pilar
Falla Convento Jerusalén
Falla Exposición
Falla L'Antiga de Campanar
Falla Maestro Gozalbo
Falla Almirante Cadarso
Falla Regne de Valencia
Falla Sueca – Literato Azorín
More Photos of the Fallas Figures of 2022