The Cabalgata del Ninot and Cant de l'Estoreta of Fallas 2023
Yes, Fallas is a festival of fire and fireworks, but parades are equally important to the Falleras and Falleros of Valencia. At the beginning of Fallas, there are two important ones: the Cabalgata del Ninots and the Cant de l'Estoreta. Both parades are mainly oriented to kids, but are great fun for people of all ages, for different reasons.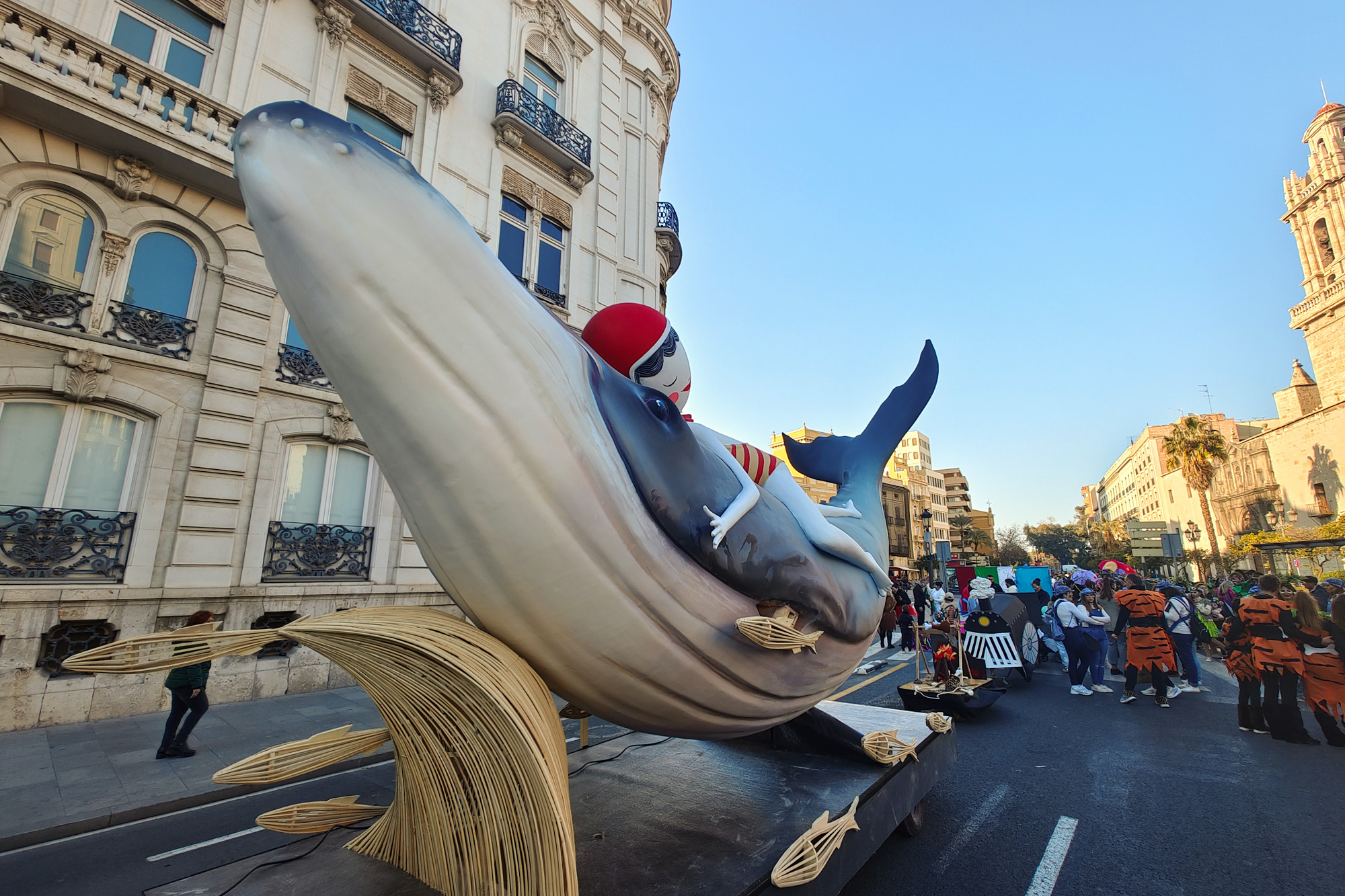 The Cabalgata del Ninot
The main purpose of this parade is to bring the first small figure (Ninot) to the Plaza del Ayuntamiento. This also symbolizes the start of the Plantà — which is when Fallas artists deliver the individual pieces of the monuments to their locations, and begin puzzling the figures together. Traditionally the figure of the city hall gets its Ninot delivered first. Of course, this being Valencia, the parade is way more than the simple delivery of a single statue. Nope, the city's various Fallas commissions get all dressed up in costumes and craft elaborate floats that describe the meaning of main Fallas figure.
Leading the parade are the Fallera Mayor and the Fallera Mayor Infantil, along with their court, all sitting atop steep floats and waving at the crowd. Once the parade arrives at the city hall square and the Ninot is put in place, they celebrate with a beautiful firework display.
Cant de l'Estoreta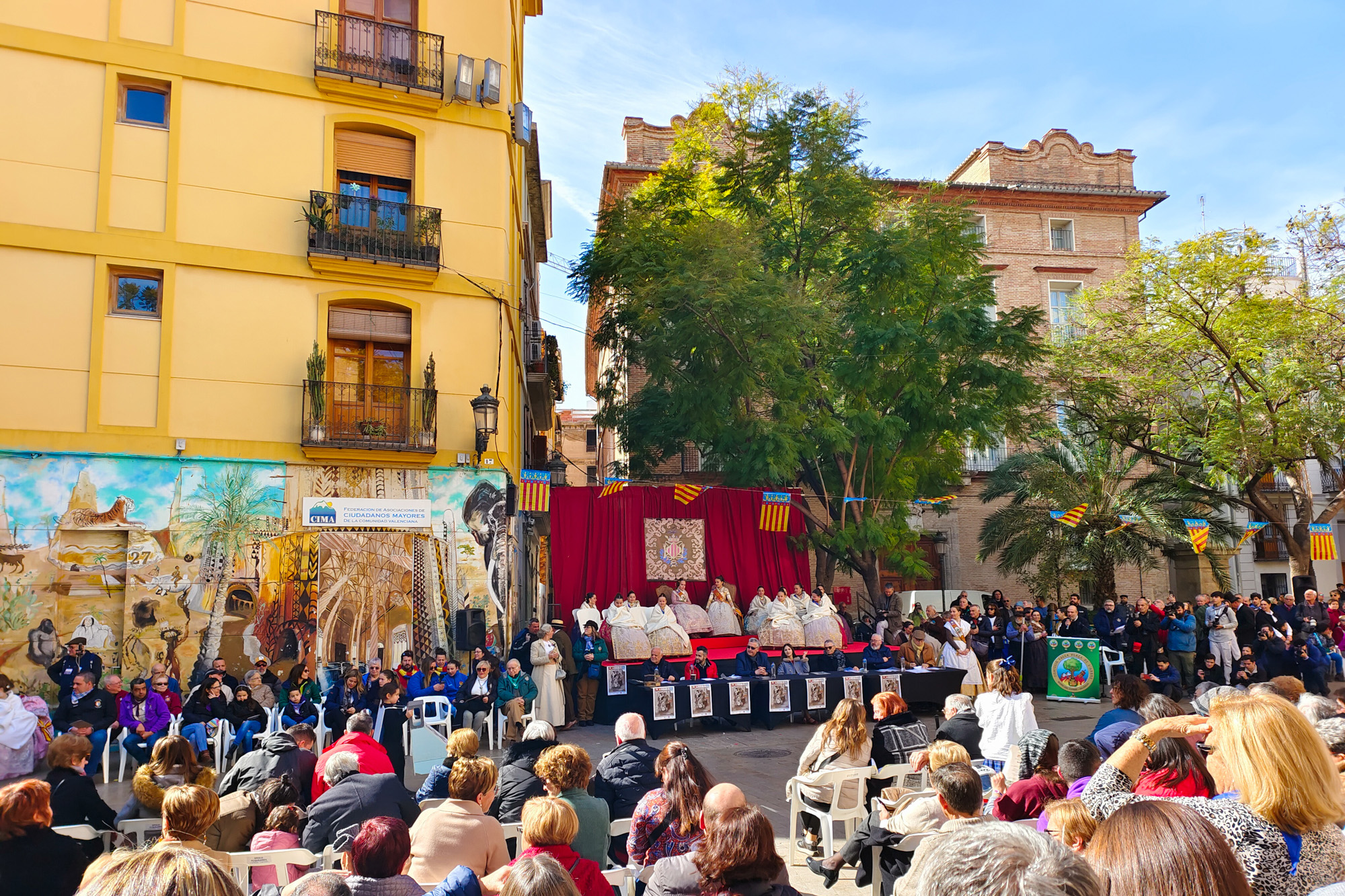 The Cant de l'Estoreta parade is absolutely adorable. Kids reenact the early days of Fallas, when children would roam the streets of Valencia, pulling old carpets behind them, singing and screaming for neighbors to toss old furniture and clothes away. They would then build their Fallas monuments, using old, wooden street lamps as a base, and decorating them with all the clothes and scraps they had collected. And then everything would be burnt on the 19th of March.
Those traditions are celebrated in the Cant de l'Estoreta. It's really cute to see these kids dressed up in their old-fashioned clothes. All of the floats here pay tribute to Valencia's past, and some of them are quite elaborate and well-done. This short parade is held in the neighborhood of El Carmen, and ends in the Plaza del Carmen, where the court of the Fallera Mayor Infantil and a panel of judges is waiting to appreciate each of the floats.
More Photos of the Cabalgata del Ninots:
More Photos of the Cant de l'Estoreta: