The Nit de Foc of Fallas 2023 – Writing Fireworks History in Valencia
The Nit de Foc is the most anticipated night fireworks during Fallas. This year, the show was at a new shooting location in the City of Arts and Sciences. Traditionally, these fireworks have been shot from the Turia Riverbed Park, near the Alameda metro station, but the city's pyrotechnic companies have long wanted to move — the old river bed was below street level, which limited the types of fireworks they'd be able to shoot. It was a big deal to the companies, and they even tried to rectify it by shooting from cranes, in the hopes to improve visibility.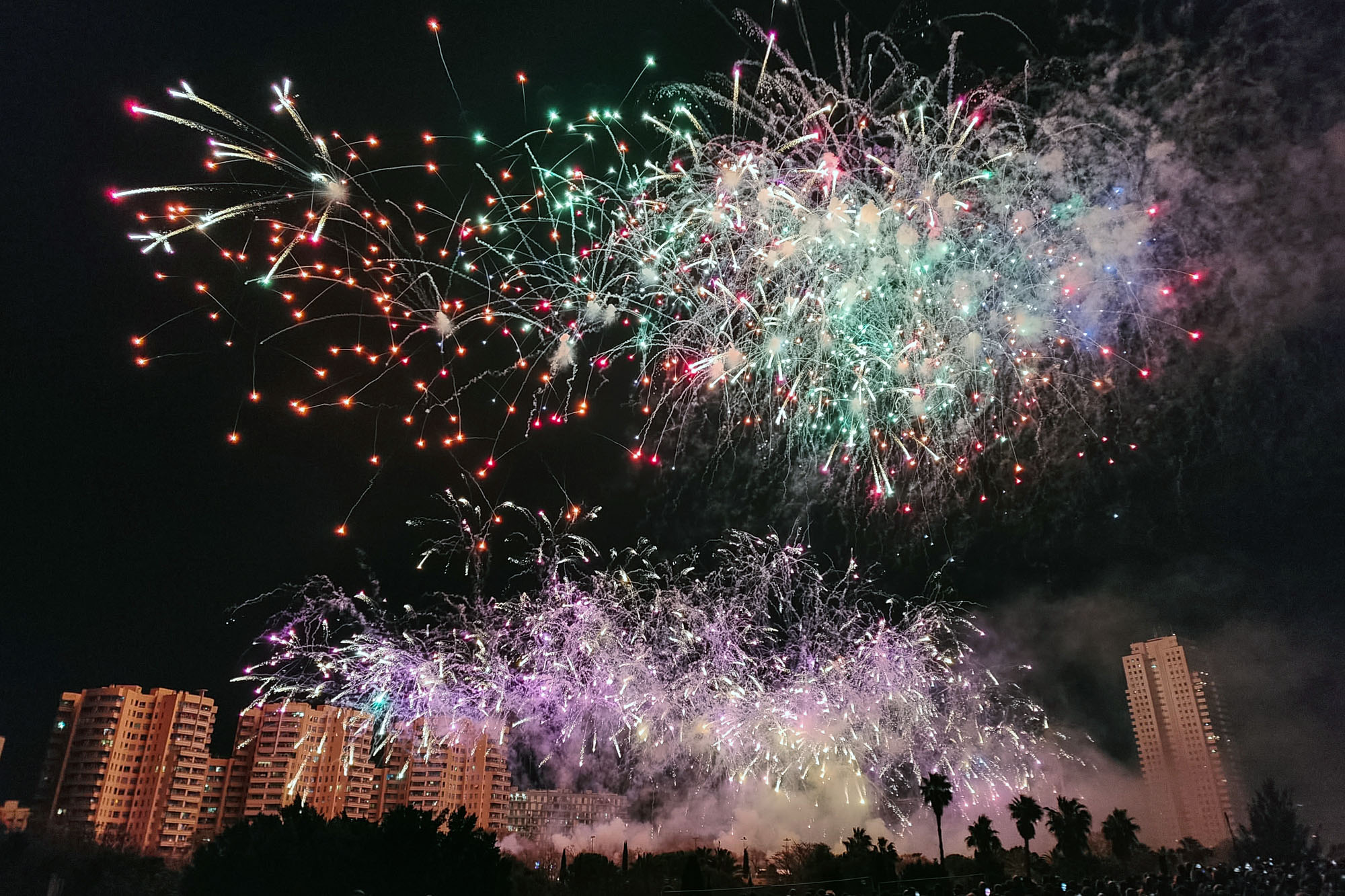 But this year, they were finally permitted to shoot from a better location, and had front-line 200 meters wide, upon which they could arrange their fireworks. We're happy about the new location as well, but as with everything it's not perfect. The main problem we saw was logistics and ease of movement — thanks to the limited space, there were massive "people-jams" along the Turia. At one point, we were unable to move for 15 minutes. Hopefully, they'll be able to address this, and continue shooting from the City of Arts and Sciences in the future.
This year Pirotecnia del Mediterráneo had the honor to set up the Nit de Foc, with a budget of €75,000, making it one of the most expensive fireworks in the history of Fallas. The budget translates into over 7000 individual fireworks, with a combined weight of 2000kg, and 62 different pyrotechnical effects, divided into 27 different sets. Easily enough to keep all 19 pyrotechnicians busy on the ground. The show was about 19 minutes long and 6 minutes of that time was dedicated just to the finale.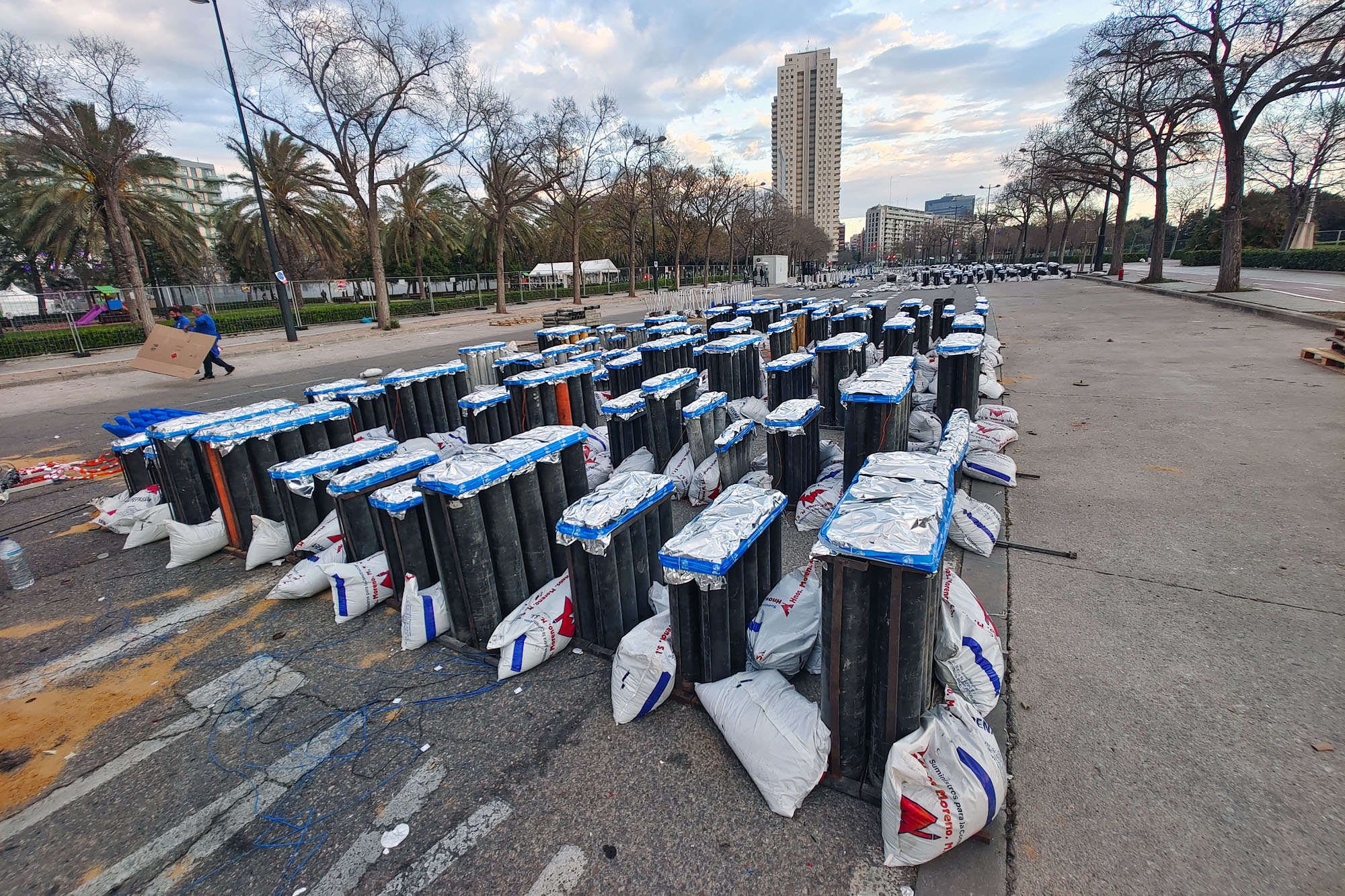 Pirotecnia del Mediterráneo invited us beforehand to take a closer look at their setup. Seeing all the tubes spread out along a 200-meter stretch of road, was just mind-boggling. Just the cabling connecting them all together must have been a logistical puzzle that required weeks to prepare. Incredible. We just couldn't stop taking pictures and videos of just the setup.
A few hours later we found ourselves perfectly positioned and fully excited about what was about to come. And we weren't disappointed. In fact, we can say with confidence that this was one of the best fireworks we've ever seen. Check out the video and judge for yourself!
More Nit de Foc Photos: