Orange Smoke and Red Sparkles – The Mascletàs of March 17th and 18th
Get ready for these two mascletàs, each of which was special in its own way. On March 17th, we were able to see the firework from atop Valencia's city hall. On our way there, we got to see the Falla Exposició Misser Mascó pick up their prize for creating the best Fallas figure of 2023. What a sight! Everyone from that casal was present, dressed up and ready to party after receiving their prize flag from the Fallera Mayor.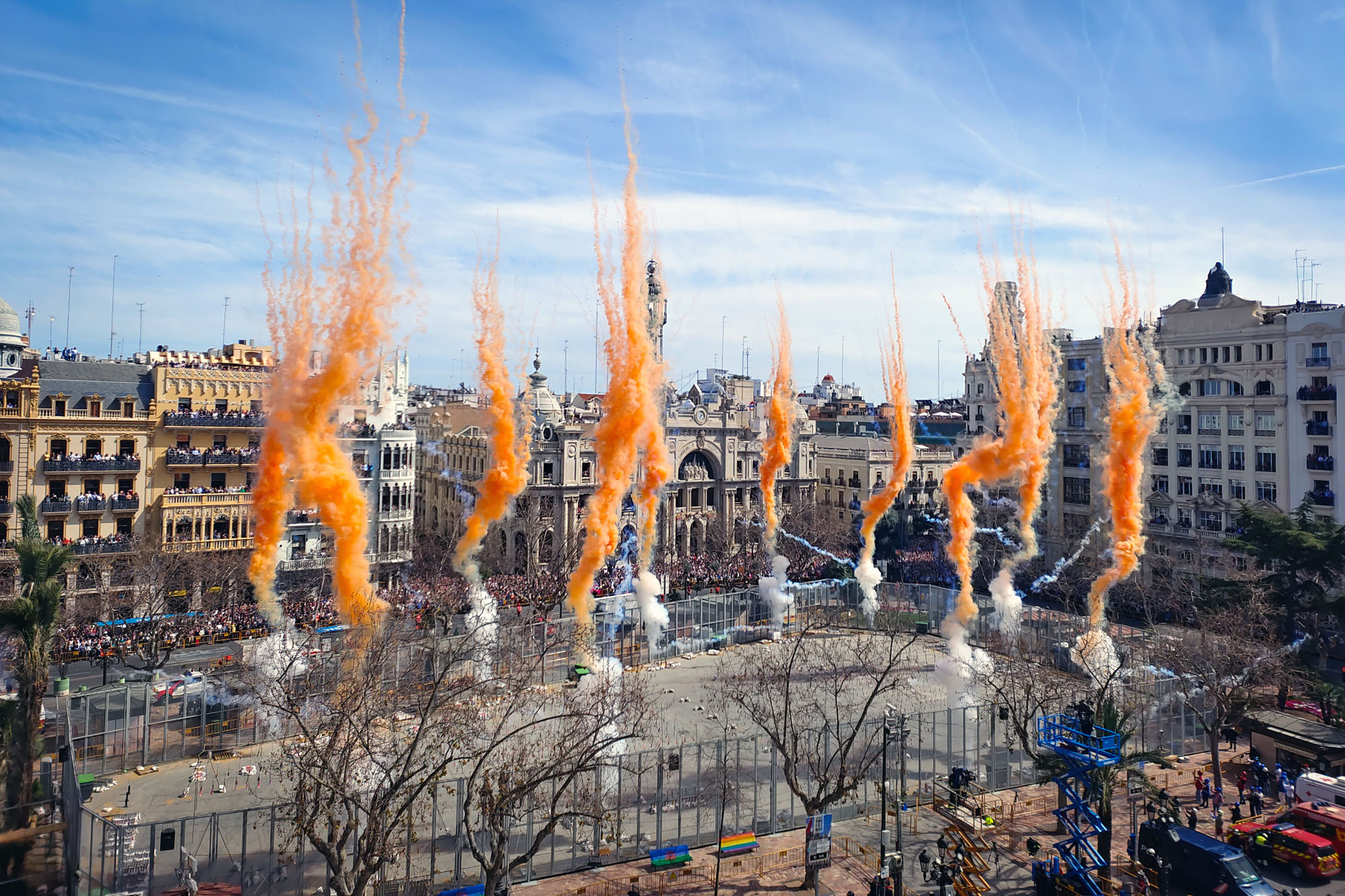 Now we had to hurry to get to our spot on the roof of the Ayuntamiento, so that we could be covered in orange smoke during today's spectacular show, organized by Pirotecnia Crespo.
On the next day, we had the chance to enter the gunpowder cathedral for the second time. This time it was for a mascletà by Pirotecnia Aitana. When the most holy spot of Fallas fireworks invites you in, you don't say no! Even if you only had a few hours of sleep! So way before the mascletà was slated to begin, we made our way to the Plaza del Ayuntamiento, ready to enter the cage.
Once we went inside, we immediately noticed how densely they packed their colorful trueños (firecrackers hanging from above) — a sign that we were in for a treat. One of the company's main pyrotechnicians took the time to show us around, explaining to us the different sections of today's spectacle, while taking care not to spoil any of the surprises they had up their sleeves. We were then able to wander around the firework cage on our own, taking as many pictures and videos as we wanted. This was such a nice, welcoming visit, considering how much pressure all the workers are under.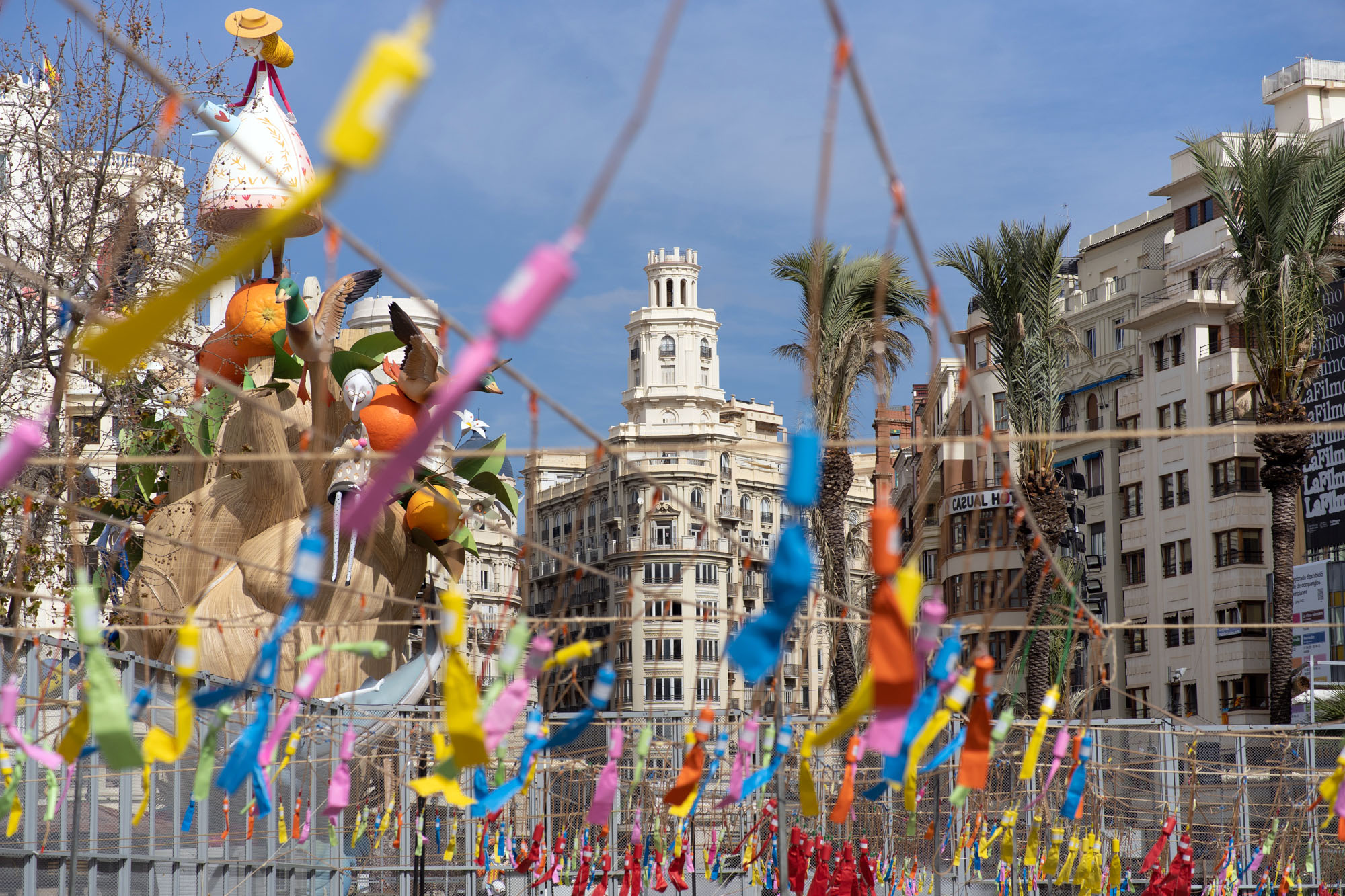 After our tour we still had plenty of time until 2pm, so we went to see the Fallas figure of Plaza del Pilar and enjoyed an almuerzo to strengthen us for the rest of the day. Revived, we returned to the firework. It was intense, but it will be best for you to see for yourself:
More Photos from both Mascletàs: