International Women's Day Mascleta and Meeting the Fallera Mayor
What better way to celebrate International Women's Day than by meeting the most important women of Fallas: the Fallera Mayor and her court? And we had the unforgettable honor of encountering them on the balcony of Valencia's city hall. But before that happened, we were able to witness the March 8th mascletà, shot by Pirotécnia Caballer FX, from a privileged position up above!
Our First Multi-Camera Mascletà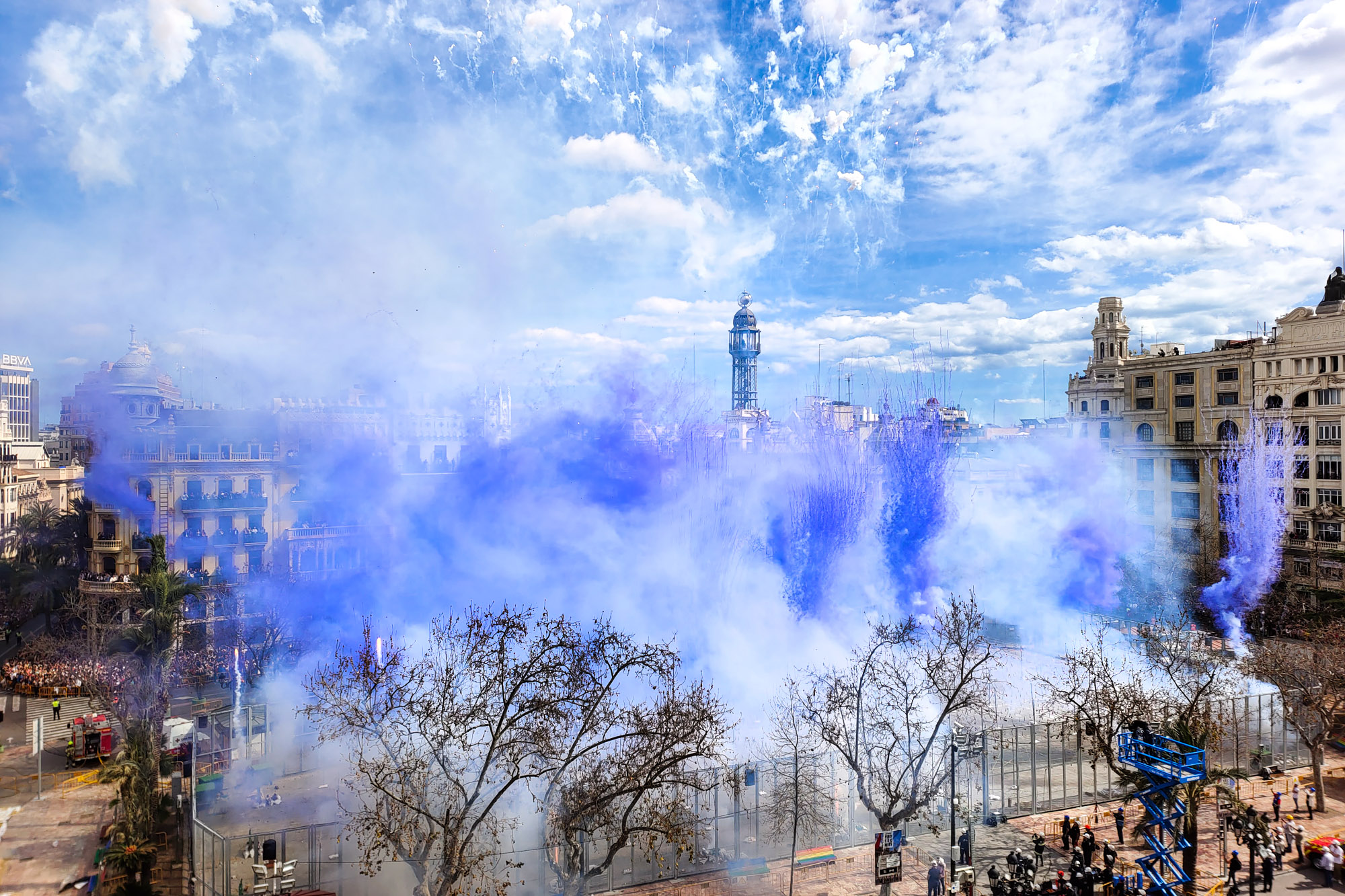 The mascletà in honor of International Women's Day is always something special. It's usually shot by female pyrotechnicians and almost always prominently features the day's purple color theme. This year wasn't an exception; midway through, we were treated to a sea of blue smoke fountains shooting out of the mascletà cage. The wind was also in our favor, allowing us to see these towers of smoke build up right in front of our eyes. Also worth mentioning was the finale, where a seeming endless amount of exploding Aerials closed out this super strong mascletà. Congratulations to Pirotécnia Caballer FX, we were impressed! We'd also like to mention that this was the first mascletà we recorded with multiple cameras, combining all our footage into one video. The cameras we used were the Sony A7C on this gimbal, the Action 2 by DJI, and with a Vivo X60 Pro+ phone.
Meeting the Most Important Women of Fallas on M8
We were already more than happy with the mascletà, but little did we know we'd also have the chance to meet the Fallera Mayor (Laura Mengó Hernández), the Fallera Mayor Infantil (Paula Nieto), and the entire court of honor of Fallas 2023. And that wasn't all! We were also invited onto the city hall balcony after the fireworks. We imagine this balcony must provide the ultimate mascletá view! Hopefully we'll be able to see one from here, someday.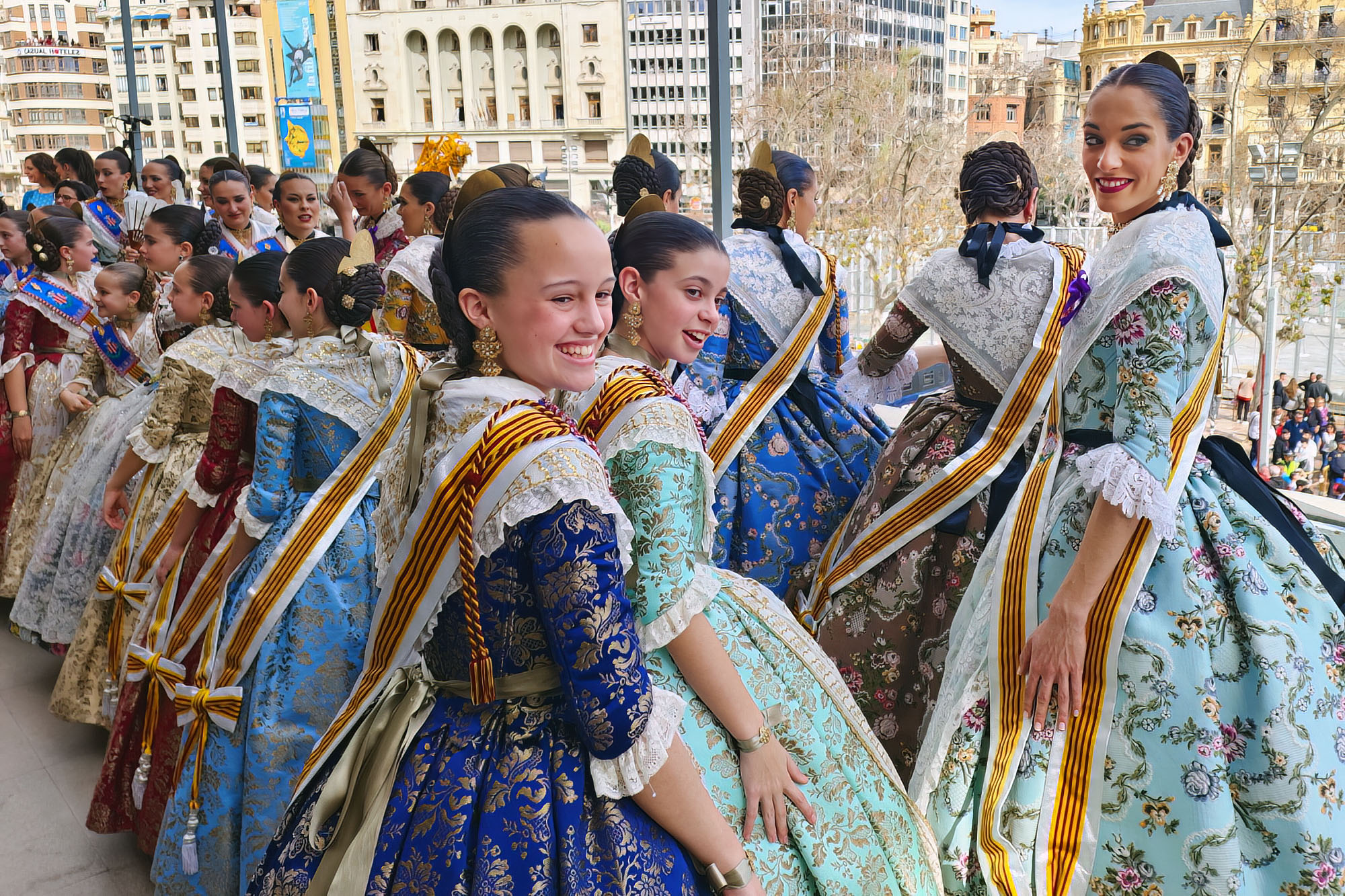 It was a bit surreal to be standing face to face to the Fallera Mayor and the Fallera Mayor Infantil. Throughout Fallas, we see them everywhere — in the newspapers or during events like the Despertà, the Cridà or the Cabalgata del Ninot. While we were on the balcony, there was a lot of picture taking and people greeting, and even a small birthday celebration. Also, both Valencia's women's basketball team and the Levante's women's soccer team were invited onto the balcony in celebration of the day.
Other notable personalities were Pere Fuset who just got appointed to be the chief of the Junta Fallera Central again and local drag queen Liz Dust, whose special Fallas Figure will go down in Fallas history. But more about that later!
More Photos of the March 8th Mascletà:
More Meeting the Fallera Mayor Photos: