La Ofrendà for Fallas 2022 – Through Wind and Rain to Deliver Flowers to the Virgin
One of the biggest events on the Fallas calendar, the Ofrendà for Fallas 2022 occurred during 17th and 18th of March (although it was in September last year, thanks to the pandemic). During these two days, around 90,000 Falleras and Falleros march through the streets of Valencia towards the Plaza de la Virgin carrying flowers. Those flowers are delivered to laborers who use them to create a colorful, intricate dress for the giant Virgen De Los Desamparados statue, the religious patron of the city.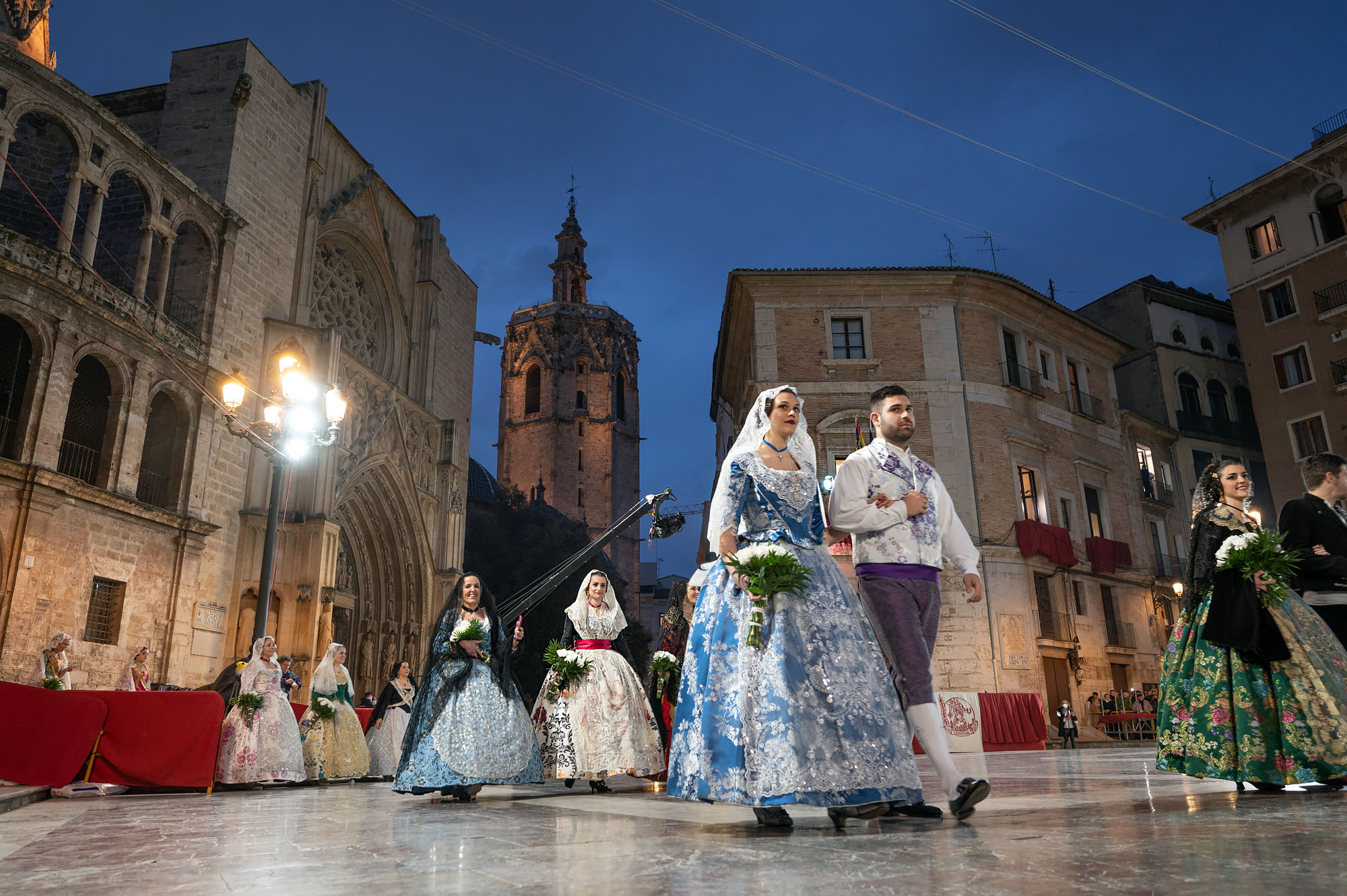 La Ofrendà for Fallas 2022 – A Wet and Windy One
We've heard the Ofrendà referred to as the most important event of Fallas, and it's certainly one of the largest. But it's worth remembering that the festival itself doesn't have religious origins; it started as an annual bonfire, during which people would get rid of old furniture and wooden junk they no longer needed. It evolved as people began dressing up wooden lanterns, creating crude statues, and eventually turned into the bizarre and wonderful event we celebrate today. The Ofrendà was a relative late-comer to Fallas, tacked on by the church, who must have decided that everyone was having way too much fun with their fires and firecrackers. "Don't forget about us!" Valencia's first Ofrendà was held in 1945, during the dark days of Francoism.
The Ofrendà is yet another act during Fallas which depends on good weather. This year, even up to the beginning of the parades on the 17th, nobody was certain if they'd happen or not. The weather forecasts were predicting rain and winds, but the organizers decided to go ahead and push through. The Falleras and Falleros came prepared with umbrellas and capes to protect their traditional robes made out of silk.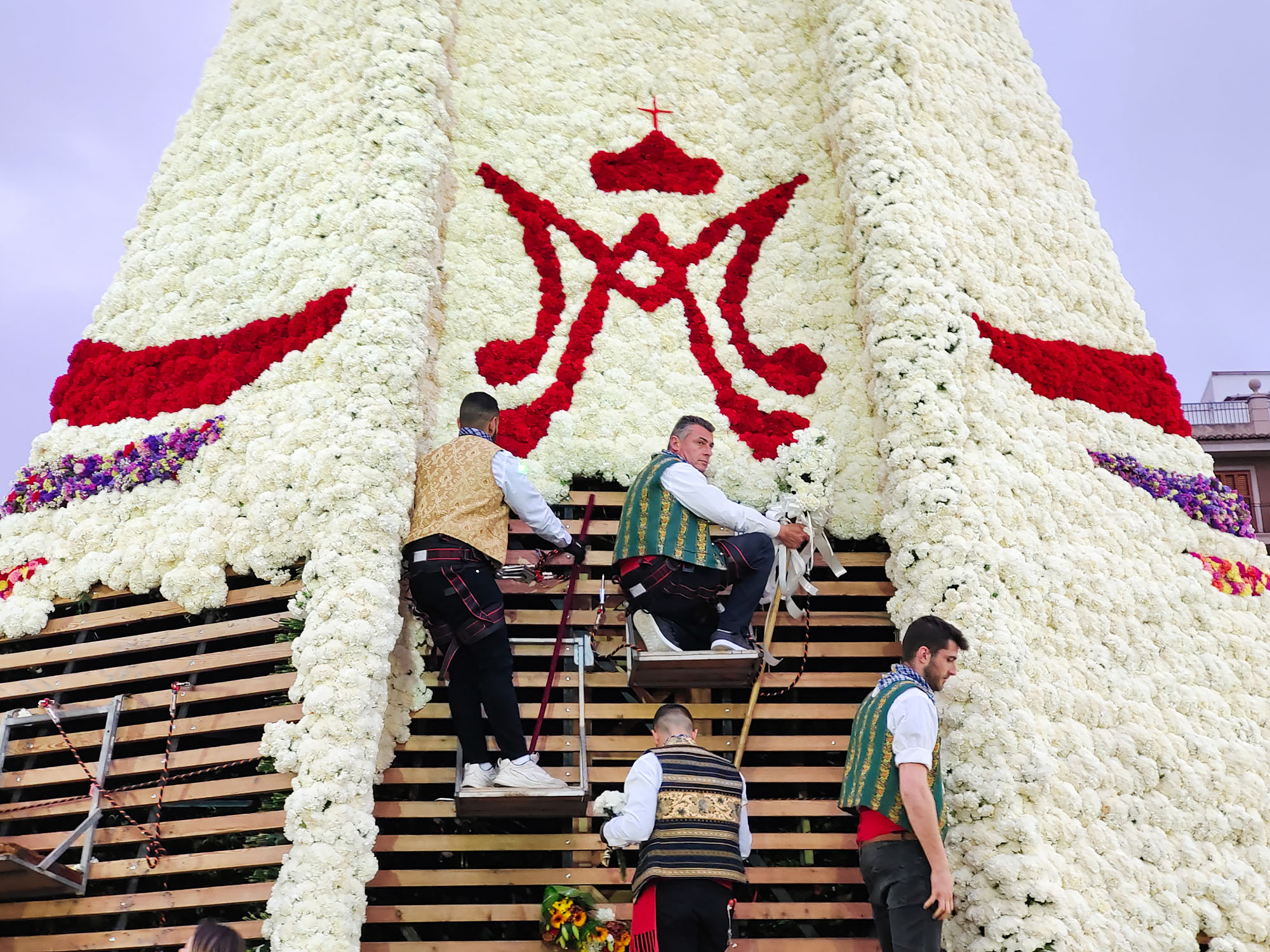 You might think that an eighteen-minute video and dozens of photos would be overkill, but they only manage to transmit a fraction of the emotion behind the Ofrendà. The constant stream of people marching, from afternoon to midnight for two days; the music from marching bands; the yelling of guapa and guapo from spectators; yet more marching bands… and then finally the tears when the Falleras and Falleros spot the Virgin in the plaza. After the flowers have been dropped off, the marchers head back to their casals, and you'll often find them dancing and singing in the streets behind the plaza, while their plays upbeat music to lift their spirits.
More Photos of La Ofrendà for Fallas 2022: