La Plantà 2023 – Pulling and Dragging the first Fallas Pieces into the Streets of Valencia
The first signs that Fallas is arriving are already visible towards the end of February, when the commissions begin installing the spotlights for their street figure. Then of course there is the day of Cridà (including the wake up firecracker parade called the Despertà), and soon the Casals are installing their contributions for the streetlight competition. And then around the first weekend of March, a parade called the Cabalgata del Ninot kicks off La Plantà: the phase of Fallas where artists cobble together the figures in the streets.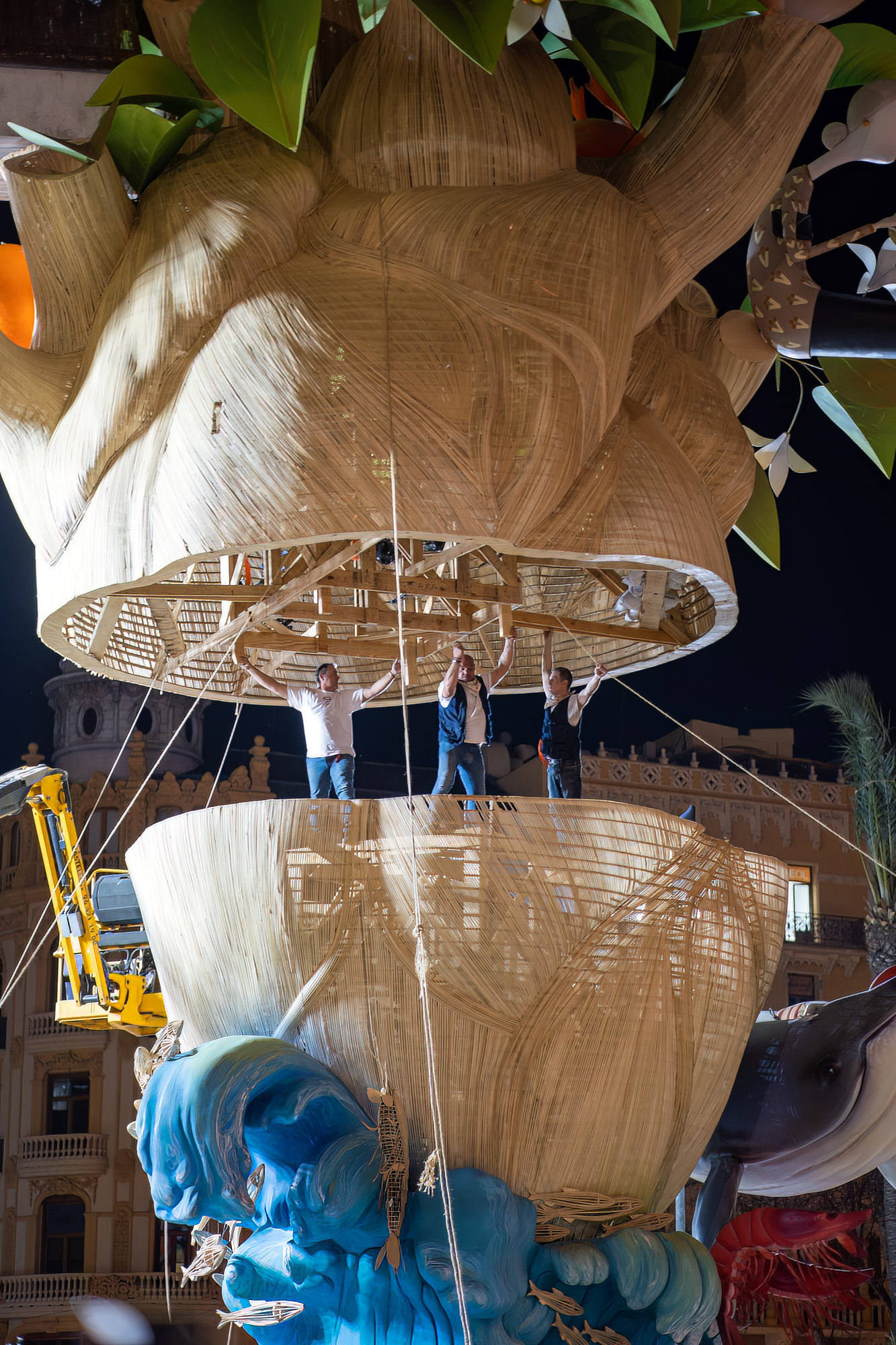 After the days of the parade, you'll notice more and more pieces arriving in the city center – all wrapped-up waiting to get assembled. This is the most nerve-wrecking time for the Fallas artists, who keep a nervous eye on the weather forecast. "Should we start building the figures? Is it going to rain, or be too windy in the next few days? Or should we just risk it, so that we don't run out of the time before the judges arrive on the morning of March 16th?!"
The pieces are transported in from the Ciutat Fallera but also from other workshops surrounding Valencia. You'll also see heavy equipment in place, like cranes, at the squares to help to puzzle the pieces together. The most breathtaking moment of this year's Plantà was when they placed the top half of the heart of the municipal Fallas figure, while the artists were sandwiched between the two giant pieces, guiding everything into position. This was hard to watch – imagine something happening and the top part smashing down. SPLASH! Thankfully, this didn't happen.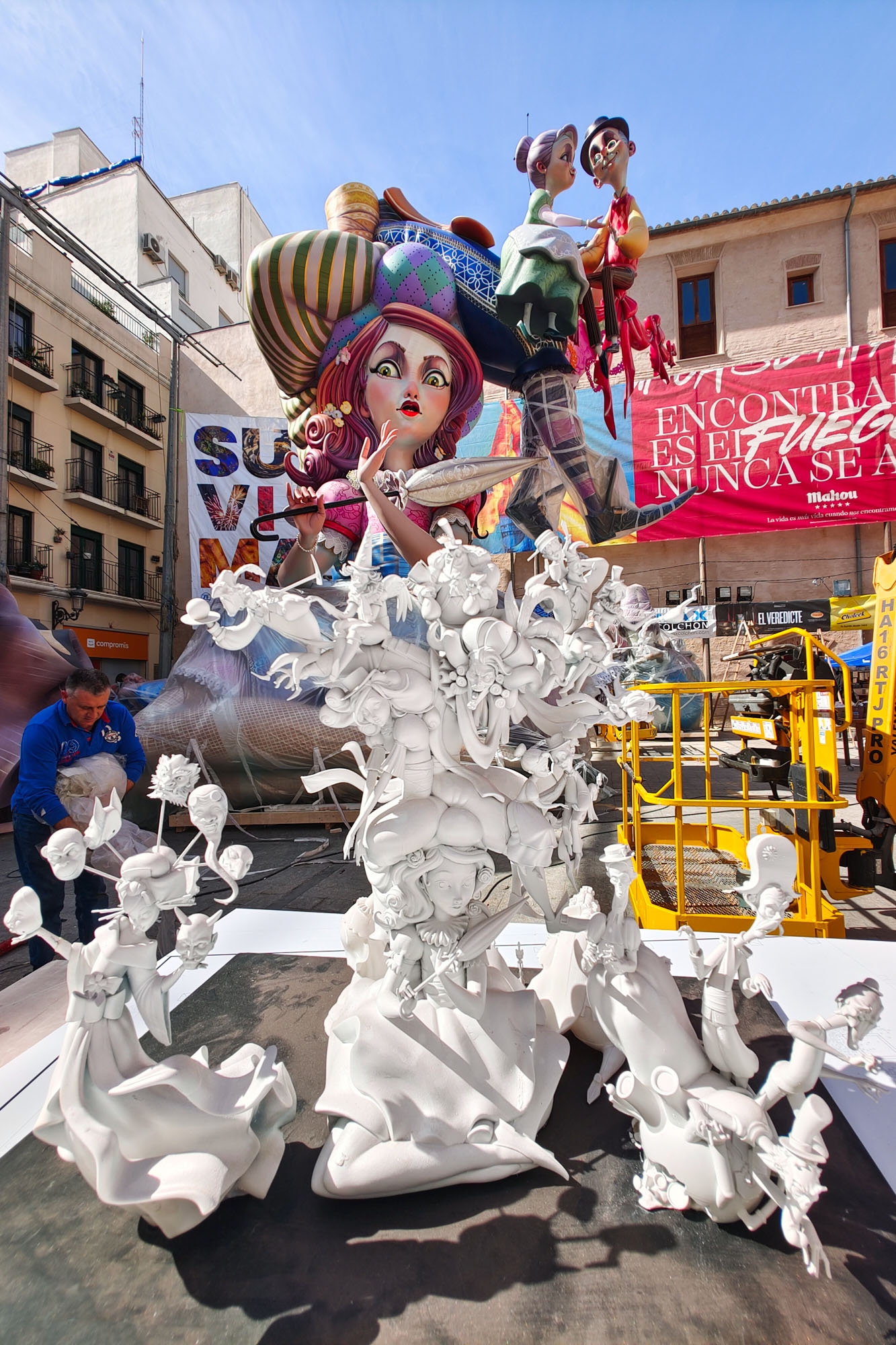 During this phase of the festival we bounce around from one Fallas commission to the other, because … FOMO. We're always afraid that we'll miss the moment when big parts arrive or get assembled. We also always make sure to check in on the figures in our neighborhood, to monitor their progress, once in the morning and once in the evening. And this years Plantà went pretty smoothly, there were no rainy days and just slight winds. So there were no excuses from the Fallas artists to be made when their figure didn't rank high during the judging.
The Installation of the Fallas Street Lights:
More Photos of La Plantà 2023: